Window Insulation with GNI - FAQ
September 11, 2019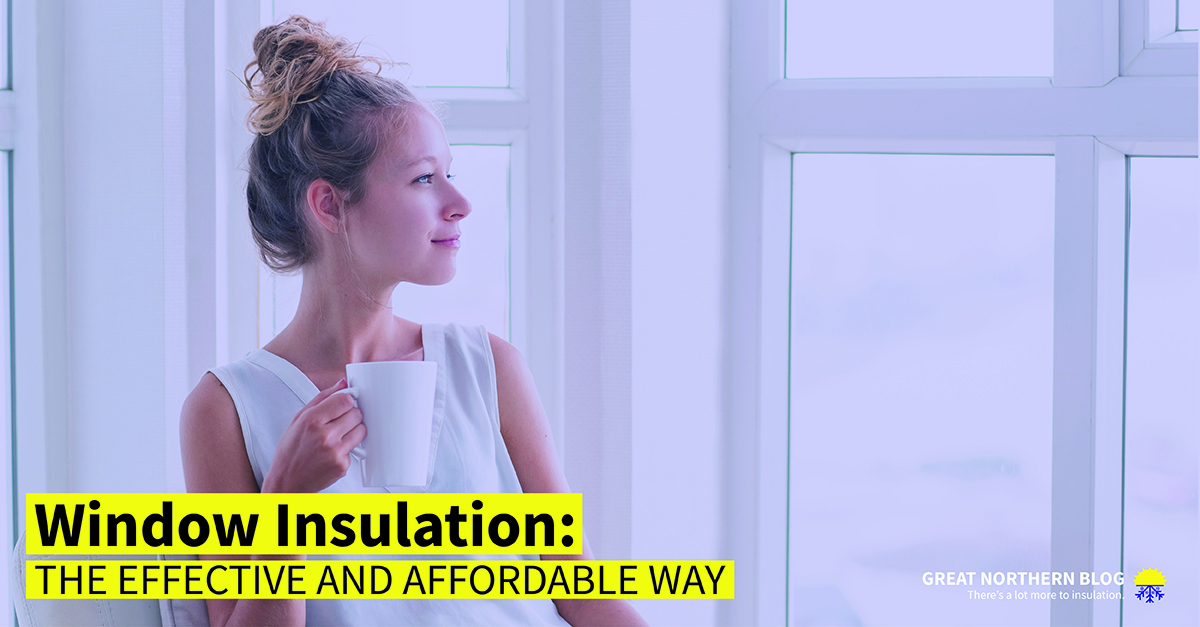 Without effective window insulation and air sealing, a home is more susceptible to a number of different issues. This includes: a low level of energy efficiency, a high utility bill, poor interior air quality, uncomfortable drafts, and temperature fluctuations. In leaky homes, furnaces and air conditioners also have to work harder to keep the home comfortable, leading to increased wear and tear on the appliances themselves.
Since windows are much thinner than walls or other parts of a home, they are often an area where heat is easily able to escape or intrude. Fortunately, these hot spots for air leakage can be controlled with strong window insulation and airtightness. To help get you started with your home improvements, we have compiled a list of the questions we are most commonly asked about window insulation and its benefits.
If you have any other questions about the products we carry or the services we offer, or if you would like to schedule a time for a free in-home evaluation to help you get started on your upgrades, please contact our Customer Experience Team at 1-800-265-1914, or online at www.gni.ca/contact, and they will be happy to assist you.
What is Window Insulation?
Window insulation is the protection that your windows and doors offer from the exterior elements. Since glass is generally a poor insulator on its own, many home windows have had their R-value improved through a number of different methods. This may include: glazing, multiple layers / panes filled with insulating gas, or an extra-airtight seal.
To locate window leaks (which are a major cause for poor window insulation), GNI often works alongside a registered energy advisor to coordinate a blower door test. This allows for every air leak within a home (or even a single condo unit) to be located and addressed accordingly. While a full window replacement is often hard to beat in terms of energy performance, it is common for the average home to be most cost-effectively improved through air sealing upgrades and / or a window retrofit.
How Much Does Window Insulation Cost?
The cost of window insulation completely depends on the needs of the home and the goals of the homeowner. Before any price ranges or quotes can be drawn up, we often recommend for homeowners to have a full-home energy audit done to identify the problem areas in their home, and the best pathways for improvement. For example, this often means the homeowner is able to target specific windows that are leaking the most air and/or heat - allowing for a cost-effective approach towards home improvements that focuses on the biggest problems first.
An energy audit can also be done on a single unit within a multi-unit residential building, making it a handy tool for building owners who want to target specific units, or for condo owners who would like to see energy efficiency improvements within their living space.
If you have any questions about home energy audits or would like to arrange to have one conducted in your home, condo, or multi-unit residential building, please contact us at 1-800-265-1914, or online at www.gni.ca/contact.
How Does Window Insulation Work?
Window insulation works by adding a layer of protection between the inhabitants of a home and the weather outside. Since glass is naturally a fairly poor insulator, a few different methods can be used to achieve higher levels of window insulation throughout a house. This includes: multi-pane windows filled with an insulating gas (such as argon), glazing techniques, and extremely airtight window installations or retrofits. In many cases, a Magnetite window retrofit is a fantastic choice for homeowners, as it significantly improves the effectiveness of a home's window insulation, without having to do major renovations, spending large amounts of money for window replacements, or altering the home's current look.
To determine which windows would be the most effective and cost-friendly within a home, a home energy audit should be conducted. With the information it provides, a homeowner can be sure that they are making the correct upgrades to their home, and that they are qualifying for the maximum rebate that is available to them (note that there are no rebates available to Magnetite window insulation).
What Can I Put on Windows to Keep the Cold and Heat out?
Covering windows during the hottest and coldest months can make a difference, but it can be a bit difficult to find an affordable product that works effectively. Weatherization and improved air sealing can work wonders for reducing unwanted air flow, but with an entire window retrofit these benefits can be greatly improved upon or even replaced due to the superior energy efficiency of a window retrofit.
One of the products we carry is called a Magnetite window retrofit, and it is a form fitting cover that sits overtop of currently existing windows. Each window retrofit from Magnetite is hand measured and manufactured for precision. It provides a superbly airtight seal, stronger window insulation, does not change the home's current look, and can easily be removed using its magnetic attachment system.
For more information about Magnetite window retrofits, air sealing, and/or weatherstripping, give us a call at 1-800-265-1914, or stop by our website at www.gni.ca/contact.
How Can I Stop Drafty Windows?
Drafty windows can be a tough issue to deal with on your own. Numerous small air leaks throughout a home add up, and locating all of these air leaks can be nearly impossible without professional help. That is why we often arrange for a blower door test for our customers, as it locates and identifies every air leak within a home. From there, it is important to address the largest leaks first. This can range from just doing some light air sealing around windows etc, to needing a full window replacement if it is required.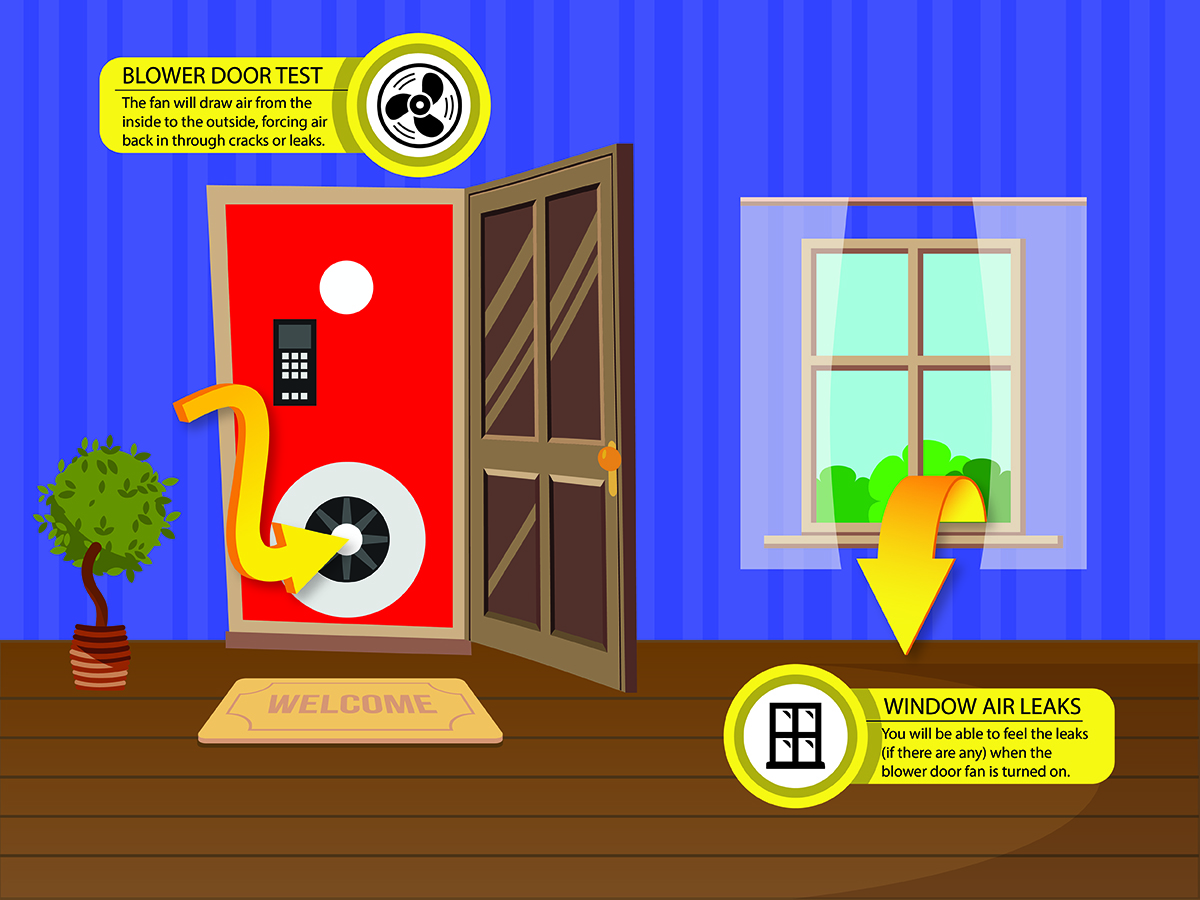 While there is no 'cookie-cutter' fix that can apply to every home, GNI can help you choose the renovation / retrofit options that are the best fit for you, your home, and your budget.
Does Window Insulation Actually Work?
Without question! In fact, windows and window insulation are one of the most important factors involved with maintaining high levels of energy efficiency within a home. Without well insulated and airtight windows, even a home with massively thick walls would struggle with energy efficiency. For this reason it is important to verify the effectiveness of your home's window insulation, and to renovate or retrofit accordingly. A home with strong window insulation will be more comfortable inside, more affordable to live in, and will have a higher market value than a home without.
Before you get started on any home improvements, give GNI a call and schedule a time for a free in-home assessment. This is the first step towards cost-effective home upgrades, lower utility bills, and a more comfortable home.