Sustainability
What is sustainability?
Sustainability has many definitions, but the most common is that sustainability is development that satisfies the present needs without hindering the ability of future generations from meeting their own needs.
Great Northern Insulation is working with an international not-for-profit organization called The Natural Step, who are dedicated to creating a sustainable society. We use the sustainability principles that have been advanced through the teamwork of scientists internationally over the last 20 years as guiding factors in decision making here at GNI.
These principles are that for a society to be sustainable, nature is not exposed to continuously increasing…
| | |
| --- | --- |
| | amounts of materials culled from the Earth's crust (such as fossil fuels and heavy metals) |
| | amounts of society produced substances (such as VOCs, CFCs, dioxins, etc.) |
| | the ongoing physical degradation of nature |
| | and, in a sustainable society...people are not faced with conditions that continuously impair their ability to meet their needs. |
Why does sustainability matter?
However sustainability is defined, the one thing that is true is that there is a vital need for all of us to address its challenges. Currently, we are living beyond the planet's means to support us and the result is that ecosystems are being run down, resources are disappearing and waste is accumulating in the air, land and water. In the end, finding solutions to these issues will transform the ways that we all work, live, and compete.
How does sustainability affect me

The better question would be, how does sustainability not affect you? Natural resources are at the root of everything that we have or value. Sustainability issues are central to everything around us.
The computer you are using is made from a combination of metals, plastics, and other materials which all ultimately come from resources derived from nature. Our choices to buy, use, or throw away products all have an effect on nature. This also means that as a consumer you have the power to affect change through making better choices each and every day.
"Because we don't think about future generations, they will never forget us."
– Henrik Tikkanen
Our Sustainability Vision
Great Northern Insulation's vision is to provide services and products that will contribute to safer and healthier environments for all.
Our Strategic Focus Areas
In order to achieve our Vision, GNI has adopted four priority areas to focus its efforts.
Protecting the Environment
GNI recognizes the importance the natural environment has not only for our business, but for current and future generations. Preserving the clean air we breathe, the clean water we drink, and ensuring a healthy and safe environment to live. There is nothing more important to GNI than protecting the environment and the natural processes that provide these services. We are committed to do all that we can.
Continued Innovation
GNI knows that technology in the insulation industry is continually improving with more efficient and sustainable options becoming available everyday. We know that in order to do best by the environment and by our customers it is a key priority to offer products and services that reflect this continued innovation.
Ensuring Economic Viability
We expect increased demand for our services as consumers become more aware of sustainability issues and the environmental and economic benefits of our services. We are committed to providing affordable and sustainable services and products to our customers.
Improving People and Community

GNI knows that we would not be where we are today without support from the people we employ and the community we are a part of. That's why it is a priority for us to ensure that we improve our employees and the communities that we rely on.
Our Strategic Goals
Our strategic goals elaborate on the Vision in more detail and represent GNI's descriptions of success. Each is designed to bring GNI closer to our sustainability vision. They answer the question of how will we know when we are sustainable?
Energy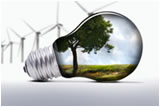 Our energy goals involve supplying Great Northern Insulation's energy needs in an affordable, reliable and sustainable way, while also managing air quality and greenhouse gas emissions. This strategy focuses on both the direct (fossil fuels) and indirect use (purchased electricity) related to GNI's operations.
Description of Success:
1. The indirect energy used by GNI will come from 100% renewable sources
2. GNI will be carbon-neutral in our use of transportation
3. The energy used by GNI will not contribute to the build-up of emissions and waste into air, land, and water
Progress to Date:
1. Baseline analysis of our GHG emissions from all sources
2. Baseline analysis of our annual energy usage
3. GPS systems for all of our fleet vehicles
4. Ensuring proper fleet maintenance
Materials and Solid Waste

The goals of Materials and Solid Waste are to focus on ways to meet Great Northern Insulation's need for materials and their disposal while keeping the impact on the environment to a minimum. This is a strategy that incorporates upstream and downstream solutions, that reduce use and improve our waste management systems.
Description of Success:
1. GNI offers the same or higher quality service using resources far more efficiently
2. GNI only uses and offers products made from 100% recycled content
3. GNI produces 'zero waste'
4. Substances and chemicals that are harmful to human health are eliminated, or managed in a way that they do not disperse in nature.
5. Partnerships are developed with producers and suppliers of our products consistent with our materials and solid waste values.
Progress to Date:
1. Baseline analysis of total waste sent to landfill
2. Improvement of our office recycling program
3. Working to recycle the plastics within our waste streams
4. Recycling of all scrap metals from packaging or operations
5. Bulk purchasing and delivery of our products
People and the Community
The People and the Community Strategy addresses how Great Northern Insulation can have a positive impact on the people and communities where we operate. For employees, this strategy addresses work-life balance, health, and job satisfaction. For the community, this involves actively engaging and improving communities.
Description of Success:
1. Have 100% employee satisfaction
2. GNI facilitates continual development and learning by employees
3. Contribute to the success of the communities where we operate
Progress to Date:
1. Baseline analysis of employee satisfaction
2. Donation made to not-for-profit organizations
Sustainability is a journey that will take a great deal of time, and an unprecedented amount of leadership. Great Northern Insulation is committed to being a leader in this journey and will continue to strive towards our goals. By choosing Great Northern Insulation, you can be guaranteed that you are supporting a company that is every bit as committed to sustainability as you are.