City of Toronto: The Home Energy Loan Program (HELP)
The Home Energy Loan Program (HELP) is an innovative financing program offered by the City of Toronto to help homeowners improve energy efficiency and ultimately save money. Replacing an aging furnace system or upgrading existing insulation are two examples of improvements. These types of retrofits can reduce energy bills, enhance home comfort, and lessen harmful emissions. But for many city residents, the upfront investment of retrofits is prohibitive – quite simply, there are other priorities that come first.
The Home Energy Loan Program offers a viable solution for homeowners. Manageable, low-interest loans are available to homeowners who are interested in making improvements to the energy efficiency of their home. For those who qualify, HELP can provide funding to complete necessary improvements. Repayment to the City of Toronto is amortized through regular installments on the Property Tax Bill. And the cost savings from the energy retrofits will serve to offset the installment repayments to the City of Toronto.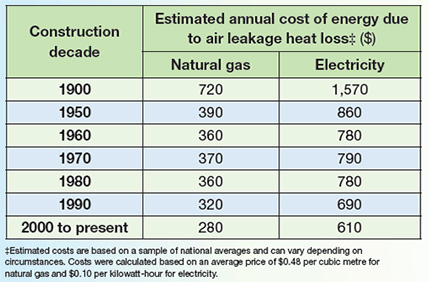 The benefits of the HELP financing program
HELP circumvents the substantial upfront cost of doing the home energy improvements.
HELP financing is associated with the property, and the tax bill - not the homeowner.
HELP loans may be paid off at any time during the loan period, and without any penalty.
HELP has lower interest rates, and longer payment terms, compared to other financings.
HELP allows homeowners to make use of other incentives like those from Toronto Hydro.
How the HELP financing program works
Essentially, the Home Energy Loan Program is an alternative to conventional financing. Homeowners apply directly to the City of Toronto and enter into an agreement to perform the prescribed improvements. The City then levies a charge (the cost of improvements) on the participating property. There are also interest charges and an administrative charge.
Repayment to the City is made over a 15-year period and appears as a special charge on the Property Tax Bill. Important to note is that repayment is attached to the property, and NOT the owner. If the property changes owners, the new owner assumes responsibility for the loan and continues to make installment payments to the City.