When Doing Home Renovations, It's Wise To Think About Home Insulation
June 19, 2017
Today, many home renovations focus on the kitchen and washroom, with an emphasis on the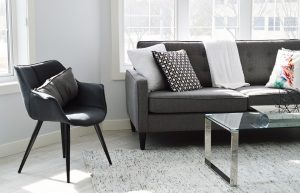 cosmetics - things like counter tops and plumbing fixtures and fancy cabinetry. From time to time, there may be some focus on home insulation, perhaps when the basement or roof is being renovated. But overall, there isn't enough emphasis placed on home insulation, something that can provide real value to the home, along with meaningful dollar savings season to season. Whatever the scope of home renovations, it's wise for a homeowner to think about installing home insulation as part of the overall project.
From attics and roofs, to basements and "bonus" rooms, home insulation can be a very practical add-on that provides comfort to a living space while making the home far more energy efficient. In fact, energy efficiency can lower utility bills year after year, even to the point of offsetting the original cost of the home renovations. Just by example, installing attic insulation with a high performance spray foam product will provide both thermal protection and air tightness at one time. For those who are doing home renovations in the roof and attic, the added insulation work has benefits for years to come. In fact, spray foam insulation makes for exceptional return-on-investment - so much so, that heating and cooling savings can often "pay down" the project cost within a few short years.
The truth is, a well-insulated home delivers benefits to the homeowner that go beyond dollar savings
To begin with, the home is a more comfortable living space during the extremes of winter and summer. Additionally, air circulation and air quality are improved, especially when insulation and ventilation are addressed in tandem. Finally, good insulation also controls indoor air moisture, which serves to reduce moisture-related issues throughout the building envelope. What's important with any home insulation project is to have the work done professionally. The installed products must suit the need and the installation work must ensure performance. With Great Northern Insulation, home energy and home insulation are addressed in a comprehensive manner, with the aim of delivering both comfort and savings. GNI installs insulation according to the manufacturer's product specifications, and according to the established building code. When a home insulation project has been completed, Great Northern Insulation can guarantee that the home will be warmer in winter and cooler in summer. In short, customer satisfaction is assured on every project, large or small. Unforeseen problems are handled promptly, installation issues are resolved, and there are no extra costs for the homeowner.
Customer Promise From Great Northern Insulation
Product or installation, GNI makes sure that the homeowner is fully satisfied with project outcomes. Homeowners interested in home insulation while doing other renovations should contact Great Northern Insulation directly at 1-888-778-9591. GNI will arrange for a FREE onsite assessment, and will recommend the most viable and cost-effective approach. For more specific information about insulation products and services, visit the GNI corporate website at www.gni.ca (there are also a number of rebate programs available to residential homeowners).