Ride the Big Bike: Great Northern and Barrier Sciences Give to Heart and Stroke
May 08, 2018
Great Northern Insulation has always looked for ways to give back to the communities that we serve. We've even recently built it into our new core values as a way to empower the team at Great Northern Insulation. Whether we come together to help build homes and gardens, raise funds for research to prevent cancer and disease, or throw dodge balls at each other for charity, we make sure that we do it with vigor. To mark our 38th year in business, we decided to form the Great Northern Social Committee with employees from all of our branches.

Our first endeavour with the Great Northern Social Committee was the Bike Big Ride alongside Barrier Sciences Group in Woodstock, Ontario for the Heart and Stroke Foundation. The organization has helped to save thousands of lives and improve millions more for more than 60 years. Plus, this charity hits very close to home for many of the people who work here, making it an easy first choice.
INITIAL GOAL: $1,500
We set an ambitious goal of raising $1,500, and almost immediately, we filled all 28 seats. We were off to a good start. However, as a company that operates across Ontario, we have six branches with office staff and crew with varying hours and no single way to let people know were participating. The Great Northern Social Committee overcame that little challenge, and held internal contests for all of the branches to raise awareness and donations. We also held a bake sale for all of the staff and crew in Woodstock. Coming in at the beginning of the day to the smell of freshly baked cookies and muffins is always a great way to start the day.

It rained the night before the Big Bike Ride, and the morning was looking more than a little gloomy. But this didn't get in the way of the spirit of the riders. Before donning rain ponchos and shower caps, the team was updated with the final amount raised: $3,605 – more doubling our goal. We couldn't have done it without the support of everyone at Great Northern Insulation and Barrier Sciences Group, and the donations from our suppliers and partners. We can't wait to see how this helps the people who are aided by Heart and Stroke, and look forward to many more events with the Social Committee.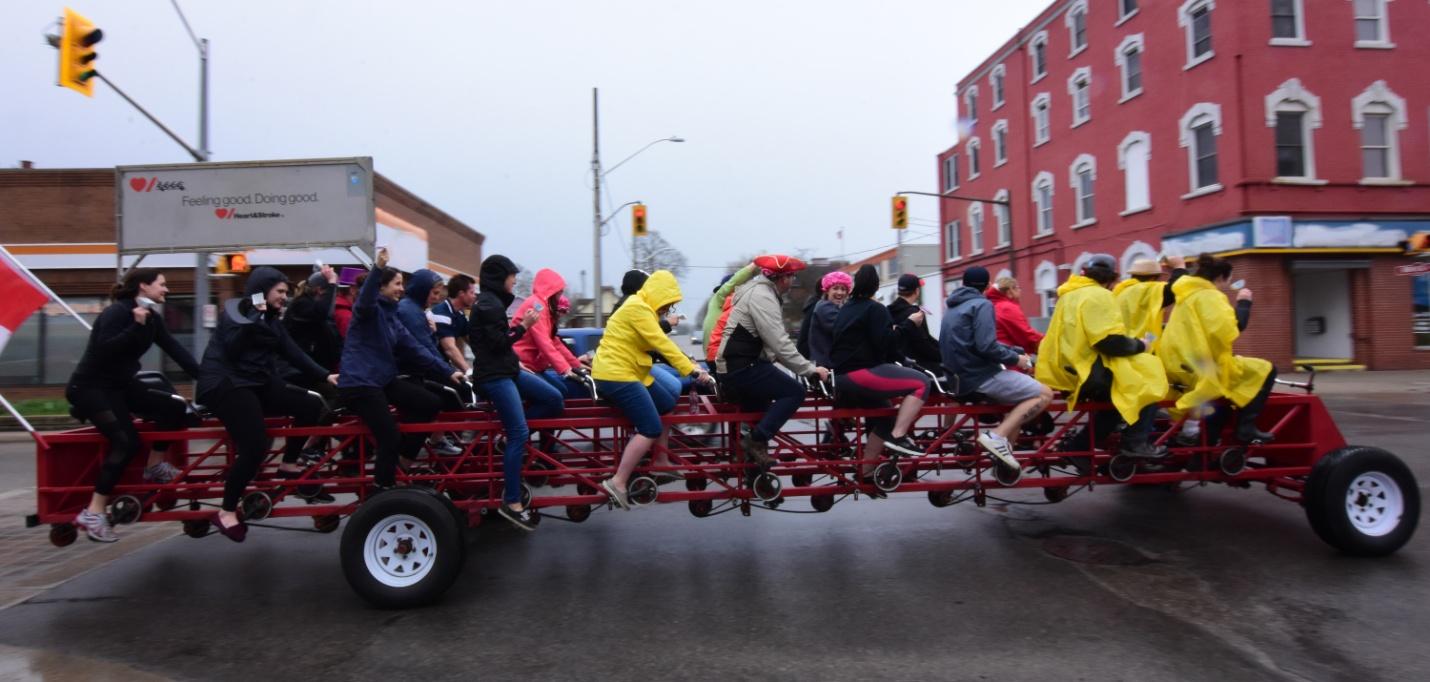 RAISED FOR HEART AND STROKE: $3,605
A big thanks to the IUPAT Painters Union, Sam from Stephenson Rental, Chris from from BASF, Mike from McLellan Electric, Brian from Hayman Construction, Owen from Magil Construction, Elastochem, and Doug and Dave from ReMax Center City.