Everything You Need to Know About Home Energy Rebates in Ontario
December 11, 2015
In Ontario, home energy rebates are a win-win proposition. As a province, Ontario benefits from large-scale energy efficiencies, while capitalizing on reduced energy consumption. For the typical homeowner, energy rebates make for affordable retrofit projects and for substantial savings on utility bills throughout the year. In many cases, energy rebates are significant to the point that the original upfront project investment is made well worthwhile.

The Home Energy Loan Program from the City of Toronto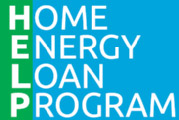 The Home Energy Loan Program is a financing initiative designed to encourage homeowners to improve energy efficiencies in the home. The ultimate aim, of course, is to save money on lower utility bills. Depending on the scope of the project, energy rebates are available for such things as replacing an old furnace unit, or upgrading a home's insulation. Both of these will contribute to improved energy consumption and reduced energy bills. For many, an initial project investment can be prohibitive. Here, the HELP initiative can offer loans (at low interest rates) to get a project off the ground. With HELP, funding is made available, and repayment is easily amortized through installment payments on the Property Tax Bill. When work is completed, the annual savings from the retrofit work will offset the original project cost, while ensuring manageable installment repayments.
The Home Renovation Rebate Program from Union Gas Company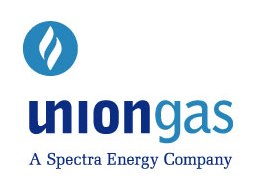 Unlike some of the more cosmetic home improvements, energy efficiency upgrades create value and savings. As such, Union Gas offers some valuable rebates for homeowners who are interested in doing "energy smart upgrades". Depending on the scope of the project, rebates are available to offset the cost of renovation. For the homeowner, the energy savings from season to season are significant, while the home enjoys added value as an "energy efficient" real estate property. The Home Renovation Rebate Program has a number of pre-requisites. Firstly, a Certified Energy Advisor performs an energy assessment. From this, two renovation options must be expedited, with work performed by an approved professional contractor. With renovations complete, a post-renovation assessment is undertaken and the rebate is processed. For those who properly qualify, the benefits are greater than other home improvements (both short term and long). Home energy consumption, and home energy efficiency is at the forefront across Canada. And in the province of Ontario, many incentive opportunities are available for homeowners. For the most part, the efforts are focused on promoting better energy usage and generating cost savings.
SAVE-ON-ENERGY - Heating and Cooling Incentives
In Ontario, heating and cooling costs contribute to 60% of a home's energy usage. It therefore makes economic sense to enhance the energy-efficiency of the home's HVAC equipment. Here, the incentives will vary on the scope of work performed.
PEAKSAVER PLUS® - Managing Electricity Usage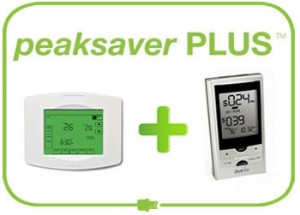 In conjunction with local electric utility providers, the PEAKSAVER PLUS® program allows the homeowner to better manage electricity use all year. An in-home Energy Display Unit (FREE) helps to see how and when electricity is being used.
ONTARIO MINISTRY OF ENERGY - Incentives Guide
There are many energy-related programs available from the Ontario Government. The aim is to promote energy awareness and energy conservation. Many rebates and incentives are offered in collaboration with electricity and natural gas utilities.