Start a Career in Building Science with On-the-Job Training
January 10, 2022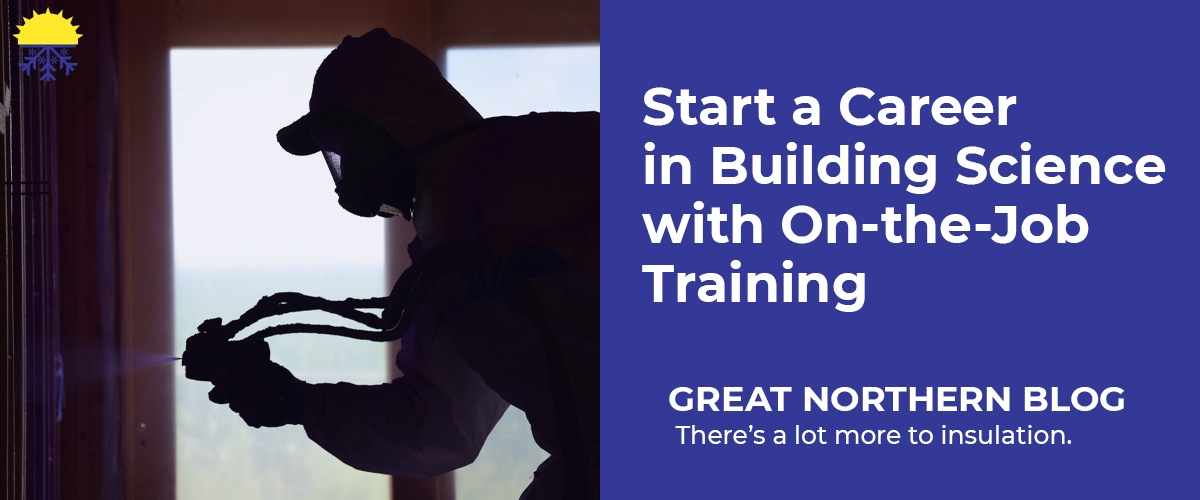 Like the idea of making homes more comfortable and energy efficient? Join Great Northern Insulation as a crew member: we will teach you everything you need to know with complete on-the-job training.
What are the job requirements?
We talked to Andrew Grabstas, Branch Manager for our Milton location, about the qualities he looks for in a GNI employee, and he says that while experience isn't necessary, a positive attitude is his #1 requirement.
"A great attitude and good people skills are really important," he says. "You're interacting with customers, of course, but you'll also be part of a 2- or 3-person crew. We want people who others can enjoy working with, who can keep up morale on their team, no matter who they're assigned to that day or what the project involves."
In addition to your ability to "play well with others," you'll also need to check these boxes:
You're 23+ with a clean G license. Right now, we need people who can drive our trucks, and our insurer says they have to be at least 25. (Our 5-tonne trucks are similar to a larger U-Haul.)
You're calm if there's conflict. If a client is unhappy or confrontational, you're able to stay calm and not engage.
You're okay with early mornings and longer days. The day starts at 6:00am at the shop, and while most days you'll probably be back by 4:00 or 5:00, some may be longer, depending on the job.
You don't mind small spaces (and the occasional spider). Installing insulation means getting into some tight spaces like areas of attics and crawl spaces.
Getting dirty doesn't bother you. While you do wear protective clothing, the dust and cobwebs in those small spaces will inevitably get on your hands and clothes.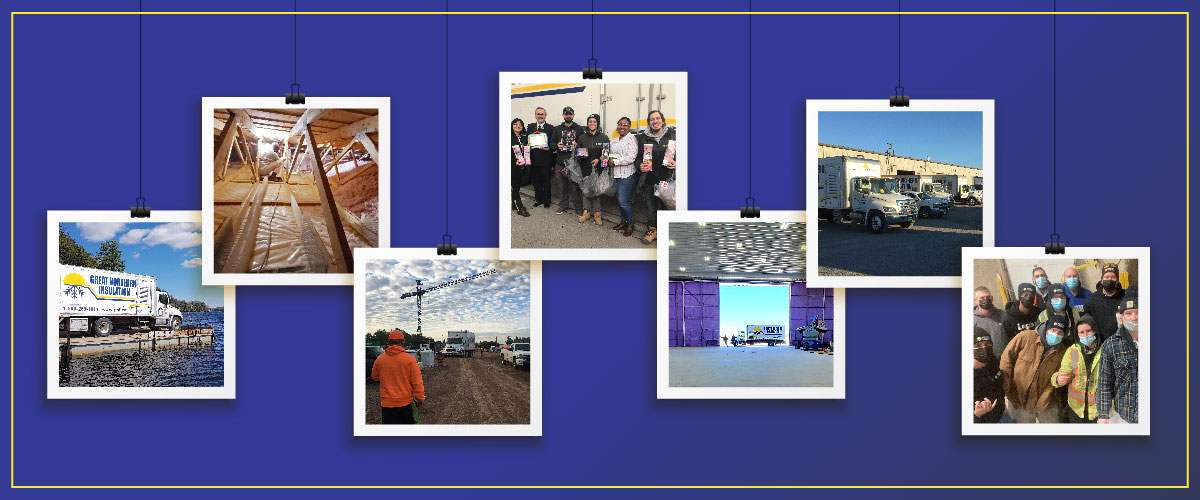 Do I need a high school diploma to apply?
Nope. Just a good attitude, a solid work ethic, and a willingness to learn.
What is the training like?
You'll start by participating in a series of videos and courses, then we'll bring you into the branch and add you as a third to an experienced 2-person crew. Initially, you'll be responsible for non-installation duties like site prep and cleanup. But you'll be observing and learning from the installers every day, and it won't take long before you become a knowledgeable installer yourself.
Insulating Attics - 3-6 months of training
Installing Fibreglass Insulation - 9-12 months of training
Installing Spray Foam Insulation - 1+ year apprenticeship to become a licensed spray foam installer
We have a number of positions open across several of our branches, all offering competitive hourly rates. Interested in making a great career move? Give us a call, we'd love to tell you more.
Multiple roles currently available
Click here to view our open positions.