Homeowners Can Apply For a Home Reno Rebate for Home Renovations
June 12, 2017
There are several home reno rebate programs available to Ontario homeowners who are planning to do home renovations. All of the programs are designed to help homeowners make home renovations that will reduce energy consumption, and therefore reduce energy costs. Depending on the program, a home reno rebate is available for a variety of upgrades, retrofits, and renovations. With the right eligibility, homeowners can derive quite substantial rebates while improving overall home energy efficiency and measurably reducing seasonal energy costs.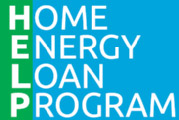 With financing from the City of Toronto, the Home Energy Loan Program helps homeowners to enhance energy efficiency and reduce utility costs. This can be done by upgrading and retrofitting insulation, as well as weatherizing and sealing air leakage. Because the initial cost of these home renovations might be prohibitive for some homeowners, the City of Toronto offers low-rate loans that are repaid through a monthly financing plan associated with the specific property tax bill.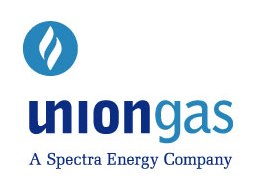 This home reno rebate is designed for homeowners intent on improving home energy efficiency. With rebates of up to $5,000, homeowners are required to do home renovations that will improve energy efficiency. With this home reno rebate, the homeowner undertakes two separate Energy Audits. One is performed before the renovations, and one is performed after. The rebates are designed to offset the total cost of the two audits and the associated energy retrofits.
Available through Enbridge Gas, the focus of this home reno rebate is on consuming less energy from season to season. Qualifying homeowners must heat their home with natural gas; propane; oil; or wood. Here again, the incentives are offered when improvements are made specific to energy efficiency. This program allows for incentives of up to $2,100, and homeowners can undertake various home renovations that will result in lower energy bills throughout the year.
My Energy Expert is a customized Home Energy Audit that helps residential homeowners to better understand their energy usage. Available from Great Northern Insulation, this FREE online tool is designed to highlight various options for improving energy efficiency. Homeowners with poorly sealed homes or inadequate insulation can benefit greatly by undertaking various retrofits and/or home renovations. The idea is to improve home energy efficiency and save significantly on heating and air conditioning costs. With the online Home Energy Audit, it's possible to assess a home's energy performance; identify areas of deficiency, and initiate a viable action plan. For homeowners motivated to address home energy efficiency, Great Northern Insulation can provide the services. The good news is that many home renovations can qualify for a home reno rebate. The professionals at GNI can offer cost effective retrofits to improve overall energy efficiencies, reduce energy consumption, and therefore reduce energy costs. Homeowners can decide on various upgrades, including air sealing, weatherization, and insulation. Find out more about incentive programs available through Great Northern Insulation by calling 1-888-778-9591, or visiting the company website at www.gni.ca .