5 Reasons to Consider Replacing your Insulation
July 21, 2017
For homeowners considering insulation replacement, there are a number of important things to consider. If you want to replace your insulation, for whatever reason, it should be done right from the start. With Great Northern Insulation, it all begins with a proper assessment of the space. Here, GNI determines if removal and replacement is required, and to what extent.
Before deciding to replace your insulation, it's a good idea to know what problems are being experienced. For example, drafty rooms could be the result of many things, and poor insulation may well be one of them. Another issue might be higher-than-usual heating and cooling bills. Here again there may be several problems that contribute, one being poor insulation.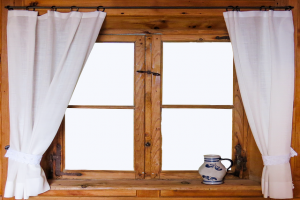 Great Northern Insulation gets to the crux of a problem, especially "behind the scenes". Existing insulation may be badly installed or simply deteriorating. Air leakage, airflow, and ventilation may all need to be corrected. And finally, there may be bigger problems – like mold deposits, animal contamination, and even dangerous and hazardous materials like asbestos.
When it does come time to replace your insulation, a professional approach is recommended. With Great Northern Insulation, homeowners are assured of removal and replacement that is complete and comprehensive. Insulation removal is safe and effective; repairs and retrofits are designed to resolve problem areas; and installation of new insulation is to code.
If you want to replace your insulation, there are probably a number of things going on inside the home. And while some may be obvious, there may be things going on "behind the scenes".
Higher-Than-Usual Heating/Cooling Bills
Heating and air conditioning account for most of a utility bill. High bills throughout the year often point to insulation that is inefficient. Replacing insulation will contribute to much improved energy efficiency and reduced costs of heating/cooling.
Temperature Inconsistencies in Rooms
Inconsistent temperatures from room to room (in both summer and winter) could be the result of an insulation issue. As well, pockets of air leakage and poor ventilation could be contributing to the poor performance of the existing insulation.
Infestation of Rodents, Insects, and Pests
Insulation in the attic (and even in the basement) makes for a great environment for pests. Any sign of infestation should be investigated, and measures taken to remediate the problem. Where insulation is damaged, it needs to be replaced.
Leaky Roof and Associated Water Damage
A leaky roof usually translates into a leaky attic, and that means damage to existing insulation. There is potential for deterioration, and further potential for mold to develop. In situations like these, you will have to replace your insulation.
Drafty Rooms, Windows, and Doorways
Drafts are a sure sign of air leakage – a problem often overlooked, but very costly in terms of wasted energy. While additional insulation may help with this problem, the more effective remedy is effectively sealing the air leaks.
If you're ready to replace your insulation, call the professionals at Great Northern Insulation toll-free at 1-800-265-1914 or visit the company website at www.gni.ca .