St. Paul's Church and Faithful Footprints
Organizations across Canada are finding new ways to reduce their carbon footprint and make their operations more resistant to climate change. For Great Northern Insulation, our goal is to lower the greenhouse gas emissions that are found in the building in the building industry. In 2018, the building sector represented 13% of Greenhouse Gas Emissions in Canada, and we aim to bring it even lower. To achieve this reduction, we are introducing new products to our lineup that are high performing, resilient, and created using renewable materials.
In addition to new products, cellulose insulation is one of the longest standing products in our lineup of sustainable insulation. The cellulose insulation that we use at Great Northern Insulation is sourced locally and made using recycled newsprint. It is coated to be fire and pest resistant and can be installed in a variety of locations in a variety of ways. As a professional insulation contractor, our professional installers can blow insulation onto attic floors and into existing walls through the interior or exterior of the building.
Faith & the Common Good and Faithful Footprints
Faith & the Common Good (FCG), a national, interfaith charitable network, also has a goal of reducing carbon emissions through building retrofits and green spacing. Their motto, inspired by the golden rule, is simple: Do unto the Earth as you would have it do unto you. Faithful Footprints, led by the United Church of Canada, has partnered with FCG to aide in their efforts of lowering carbon emissions their communities. Their ambitious goal is to reduce the carbon footprint of United Churches across Canada by 80% by 2050.
Together, the two organizations are providing grants to United Church congregations to retrofit their places of worship. The grant, through Faithful Footprints, matches funds with two dollars for every dollar raised by the congregations. As an example, $15,000 raised toward energy efficiency retrofits is matched with a $30,000 grant! Congregations must also have a green energy audit or engineering audit performed prior to any upgrades. This ensures that the work done will contribute to the overall goal in energy reduction.
Stephen Collette is a building and certified professional working with Faith & the Common Good to administrate the Faithful Footprints program. He ensures that United Church congregations have the necessary tools and knowledge to make their energy conservation projects successful. He is frequently consulted to answer any questions or help solve technical issues that program participants encounter when planning and implementing upgrades. In the case of St. Paul's United Church, Stephen provided a great deal of comfort to the congregation. His technical expertise aided in the use of their financial resources for a wide range of energy efficiency upgrades.
With approximately 2,711 United Church congregations across Canada, there is a lot of potential for the Faithful Footprints program to have a significant impact on the environment and in our communities. As part of this program, Great Northern Insulation recently had the pleasure of installing cellulose insulation in the attic of St. Paul's United Church in Petrolia. Built in 1899, this church is a prime example of how we can make even our most antiquated buildings more energy efficient and resilient for the future.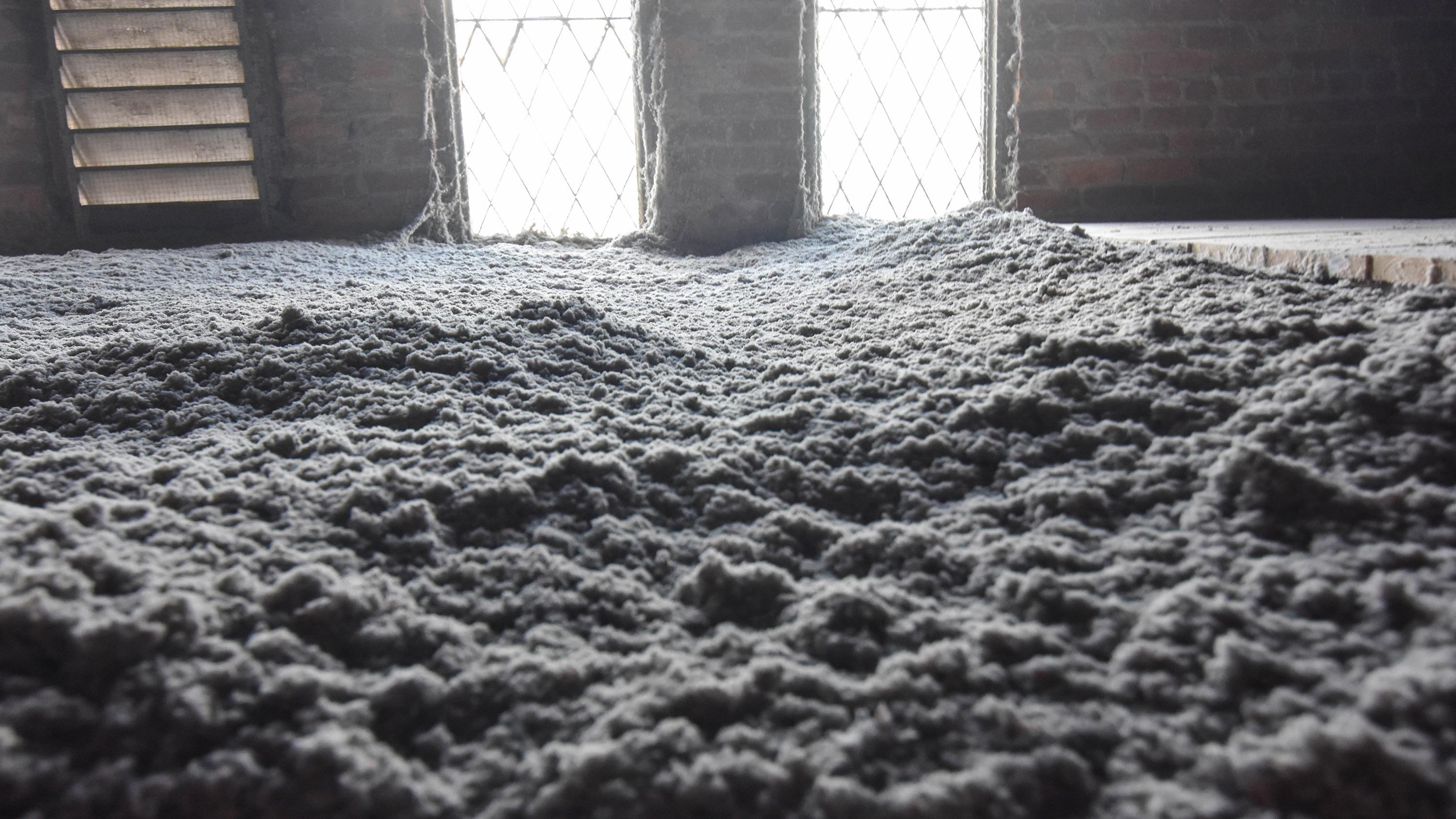 Pictured Above: St. Paul's United Church in Petrolia has a lot of history to share, and we are glad that Great Northern Insulation got to be a part of it through the Faithful Footprints program.
Great Northern Insulation and St. Paul's United Church
Older structures carry the legacy of a time when building codes were either non-existent or very, very lenient. The unique architecture, while awe-inspiring, also carries unique challenges. The dedicated volunteers at St. Paul's United Church prepared for this enormous undertaking by clearing out pews that could date back to the Great Depression, and building a new platform that connected each of the four wings, including a bell tower.
To lower the cost of installation and increase savings, our professional insulation installers blew cellulose insulation over existing fiberglass batt insulation. Parts of the attic are sloped, and insulation installers often found themselves looking down to where the cellulose insulation needed to be installed. Using teamwork, a long hose, finesse, and dexterity, our professionals safely entered and filled each tower and difficult-to-reach areas of the sloped attic. The R-Value was checked using measurement tools provided by the manufacturer, and compensated for the pre-installed batts.
Cellulose, otherwise known as blown in insulation, is one of the most affordable types of sustainable insulation. Our installation crew is trained to leverage its versatility, and are able to combine it with either spray foam or batt insulation. As a professional insulation contractor, we take pride in finding new ways to install it. Another recent example of the power and resiliency of cellulose insulation can be found in the walls of The MHI Veterans' House: the Andy Carswell Building.
Pictured Above: Once everything settled, an even coat of cellulose insulation was visible in the sloped areas of the attic of St. Paul's United Church.
It may look like a snowy blizzard, but it is really a protective blanket of cellulose insulation that increases the comfort, resiliency and energy efficiency of any building. Properly installed into an attic, cellulose insulation provides a sustainable solution to minimizing the stack effect, especially in larger buildings where there is a greater chance for increased air leakage. In the case of a church built in 1899, there is a lot of potential to minimize air leakage, prevent the movement of conditioned air, and save on energy bills.
If you are interested in hiring Great Northern Insulation for your unique project, you can either fill out this form or call us at 1-800-265-1914. If you happen to be a member of the United Church and you are interested in more information on the Faithful Footprints program, we can help build your case for insulation upgrades with a free estimate.