Refreshing a Local Classic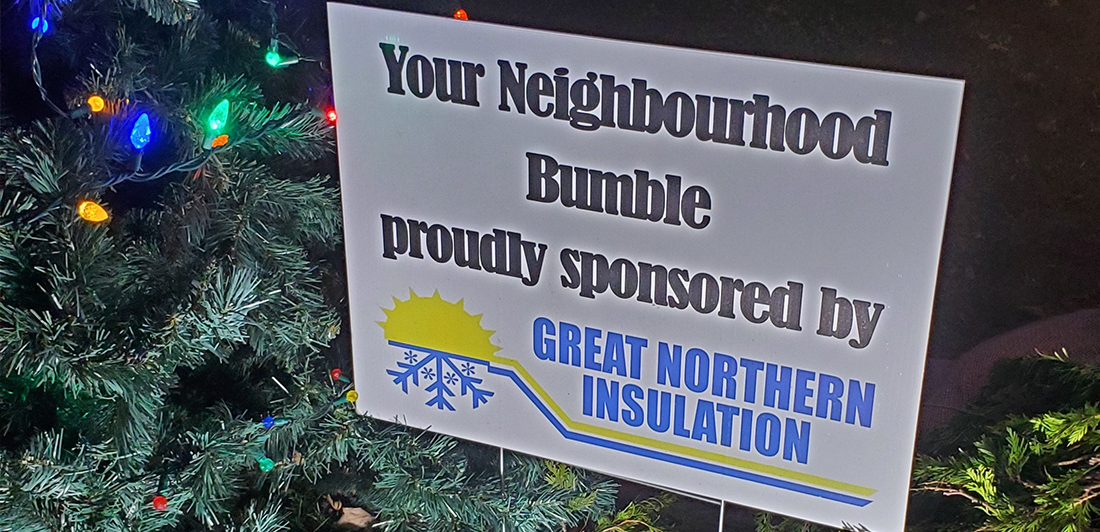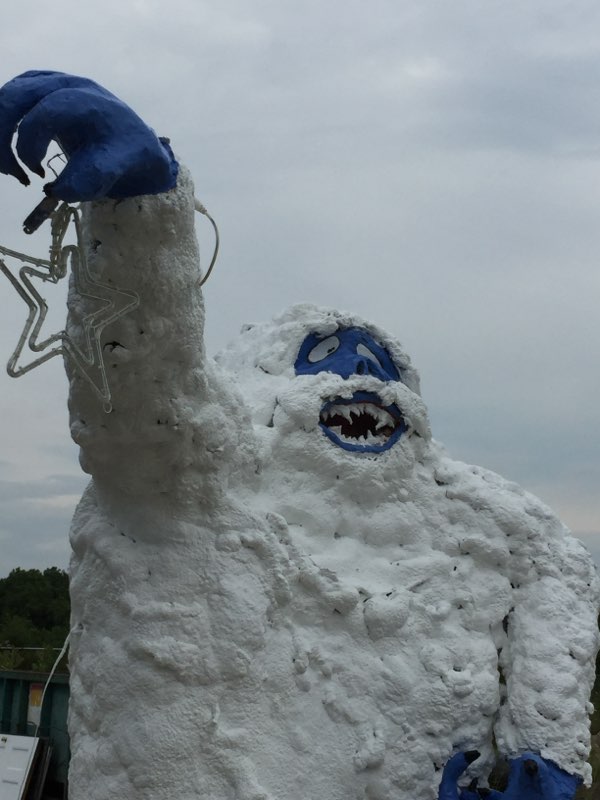 The Amherstburg River Lights Winter Festival is a holiday event that takes place yearly and features intricate light and holiday displays, free crafts, hot chocolate, Story Time Sundays, and plenty of photo opportunities. It has quickly become a tradition for many families in the surrounding area. One of the biggest (literally!) attractions is a 10-foot-tall Bumble replica from the Christmas classic, Rudolph the Red Nose Reindeer.
The Amherstberg Bumble giant is constructed with a welded iron skeleton frame encased by papier-mâché and a polyester "fur" coat and took more than nine months to construct. Unfortunately, the faux fur began to disintegrate between seasons, largely due to the polyester being an irresistible nesting material for squirrels and other wildlife – a problem Great Northern Insulation knows all too well from providing insulation removal services for damaged attic insulation! After five years, it was decided that Bumble needed a bit of a lift to be show-ready for the 2019-2020 River Lights Winter Festival.
When Bumble's creator and proud Amherstburg resident Lori reached out to us to inquire about the possibility of spray foam being used to renew Bumble's appearance, the team at our Comber location leapt at the opportunity to help and fully sponsored the project, and donated the full cost of materials and installation required to repair Bumble. GNI installers Jeff and Josh were excited to work on Bumble, and with just a few hours of work were able to produce a result that Lori loved.
"We set up the date and Jeff and Josh, your technicians, came down to take on the project. I can't say enough good things about these two young men. They were as excited as me to see Bumble's transformation! They were professional, kind, and made sure we kept the character of Bumble intact. Great work!" – Lori Bezaire, Amherstburg
The 2019-2020 Amherstburg River Lights Winter Festival runs from November 16, 2019 through to February 16, 2020. Every Friday, Saturday, and Sunday during this period includes entries from the Gingerbread House Contest, free craft activities for children, hot chocolate, and story time. More information can be found on the official website here. Don't forget, of course, to grab a picture with Bumble!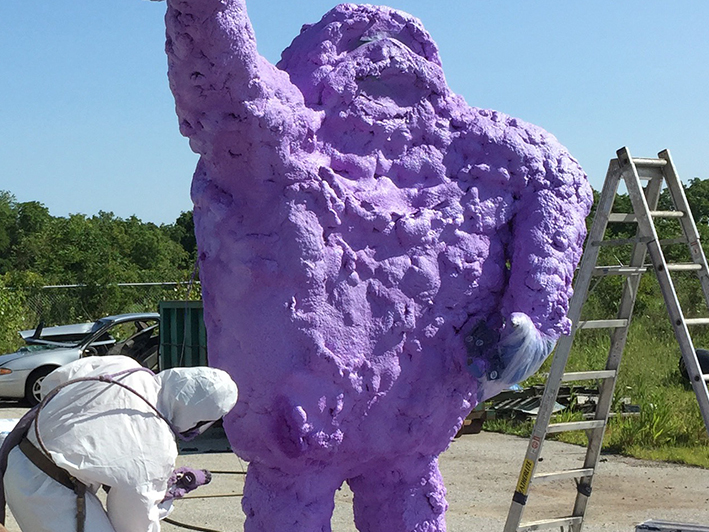 An in-progress photo of Bumble getting a spray foam refresh