Why Attic Insulation and Ventilation are So Important
November 23, 2015
Most builders and contractors believe that attics should be vented. The better contractors go one step further, and maintain that attic insulation and attic ventilation must go together. There are a myriad of opinions (not everyone agrees) but it's generally established that attic ventilation will benefit the home. A well-ventilated attic space will reduce moisture build-up and condensation, both of which are undesirable in the attic cavity. It will serve to lengthen the lifespan of roofing shingles. Air conditioning bills (cooling) will be reduced in the summer. And in winter, there is less chance of "ice dams" developing. Needless to say, attic ventilation is only one component.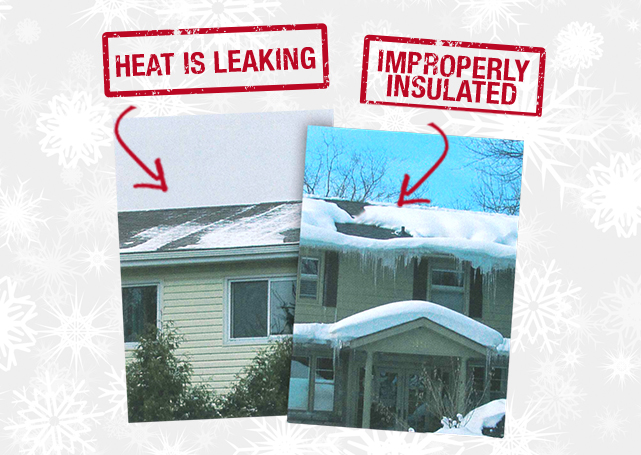 For homeowners planning to install attic insulation, most building codes will require venting and ventilation. Indeed, it may sound weird to install attic insulation to insulate the home, and then deliberately create air ventilation - but it's the combination of attic insulation and ventilation that assures energy-efficiency throughout home. In winter, natural airflow allows the attic to stay cold and therefore reduces the chances for unwanted "ice damming". In summer, natural airflow lets heated air be released from the attic (also removes moisture). As for the attic insulation itself, it will perform as required, resisting seasonal heat transfer in and out of the house. A common homeowner mistake with attic insulation is blocking off airflow. Better contractors don't make this mistake, especially when advocating for an installation that combines both attic insulation and attic ventilation in one. Hence, a do-it-yourself (DIY) approach to attic insulation is discouraged - mainly because undoing mistakes may be more costly than doing it right the first time. And while laying down fiberglass batts or blowing in cellulose sounds easy as a DIY project, there are other factors required to ensure an insulation "system" that delivers optimum results. With attic insulation, the best results, both short term and long, are derived with an expert install.
Attic Fans for Ventilation
An attic fan is designed to cool a hot attic by bringing cool air inside while flushing hot air out. If attic ventilation is blocked or if the attic insulation is not sufficiently sealing the space, the whole "system" will be not function - and utility bills will be unusually high from season to season.
Attic Insulation Strategies
No homeowner wants warm air (or cool air) to escape from the home. This is why attic insulation must provide appropriate air-sealing properties, and why attic ventilation must complete the "system". And here, a professional installation will ensure maximum performance in the attic.
Insulation Product Knowledge
Insulation experts have the product knowledge and installation experience to ensure that an attic insulation "system" is complete. From joists to framing; from light fixtures to soffit vents; and from loose fill insulation to fiberglass, it's the professionals who are experienced and proficient. The whole idea behind attic insulation is to deliver energy efficiency to the home. It should mean measurable savings on heating and cooling costs, as well as home comfort from season to season. And the bottom line for any homeowner: do it right the first time around.