Spray foam insulation in Toronto is a great option for your home
May 05, 2017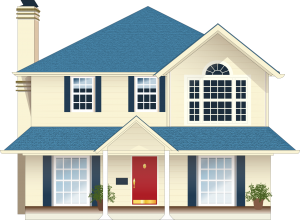 Spray foam insulation is a great option for those considering an upgrade or retrofit in Toronto. In truth, there is no shortage of home insulation products on the market today. At the same time, more and more contractors are recommending spray foam insulation as a better option. Quite the unique product, spray foam offers a number of benefits and excellent long-term performance. Industry-wide, when being compared with other insulation products, nothing performs like spray foam insulation. Consequently, it has become the "product-of-choice" in new construction, as well as retrofits. Indeed, spray foam insulation is being installed in every part of a building structure - from attics to basements, to exterior walls. Installation is both versatile and comprehensive. In short, spray foam insulation does more with a single application than any comparable product (or a combination of products).
Professionally installed, a spray foam application is totally multi-purpose - the finished space is sealed airtight, the installed R-Value is higher-than-average, and the material adds structural strength to the space. Nothing comes close to this performance. For those who understand the dynamics of a "building envelope", spray foam does far more than simply insulate. It serves as an air barrier and vapour barrier at the same time, and prevents air from leaking and moisture from collecting. This allows the HVAC system (heating, cooling, and ventilation) to operate in much better balance, and with better overall seasonal performance.
For homeowners focused on energy efficiency, spray foam insulation is the best option by far. A good install will reverse high utility costs; balance heating and cooling cycles; and optimize the HVAC system. The results, from season to season, are measurable, and the substantial savings on seasonal utilities will quickly "pay off" the initial investment for product and installation. Importantly, and for best results, spray foam insulation requires a professional approach. This is not the ideal DIY project - the compounds require expert handling, and the application requires a high degree of expertise. A trained installer can ensure a consistent insulating "blanket" in a given space, and a finished installation that will never need any replacement or replenishment.
The installation team at Great Northern Insulation is certified and licensed. They install only high quality product, provide superior workmanship, and ensure safety for all involved. With GNI, all products and installations are fully guaranteed, regardless of the size/scope of the job. Customer satisfaction is at the forefront, with any problems handled promptly and efficiently. Customers are always in good hands with Great Northern Insulation. Everything is installed to the manufacturer's specifications. Installers don't take unwarranted shortcuts. And all work is to code. Most importantly, GNI offers customers a manufacturer's product warranty, along with a company guarantee on installation. The intention is long-term customer satisfaction. By any definition, spray foam insulation is a premium product, and might not suit every budget. However, the experts at GNI can offer various project options to ensure the most cost-effective approach to home insulation. For more information call 1-800-265-1914 or visit the company website at www.gni.ca .