The Importance of Insulation and Home Energy Efficiency
December 12, 2019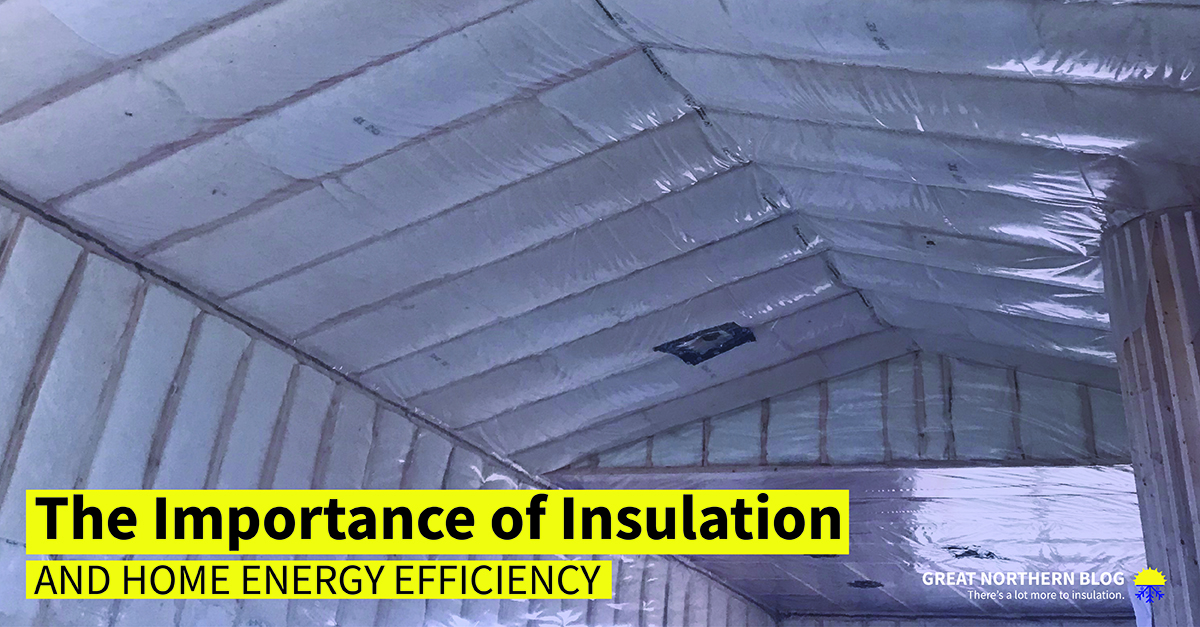 The two most important factors affecting home comfort and energy efficiency are insulation and airtightness. A well air sealed and insulated home provides you with more than better protection from the outside elements. It also helps you to save on energy – and on your energy bills – and improve your home in a number of ways.
When looking to upgrade your home, it is important that you start with a professional assessment. This ensures that you are targeting key areas that need the most attention, and the areas that will help you see the biggest improvements per dollar of your investment. Here at GNI, our insulation consultants can assist you in determining the most cost-effective ways to renovate your home for energy efficiency, and your best insulation options. Upon request, we will also arrange for you to have an in-depth home energy audit conducted - which is an important part of applying for the Home Efficiency Rebate program and getting up to $5,000 in rebates.
If you would like to learn more about the benefits of strong insulation, high levels of home energy efficiency, or about any of the rebates you are able to apply for through the Home Efficiency Rebate program, please contact our Customer Experience Team at 1-800-265-1914 for more details; or leave us a message online at www.gni.ca/contact. From here, you can also schedule a free in-home assessment by GNI's expert home consultants, providing you with an excellent starting point for home renovations and energy efficiency upgrades.
How Does Insulation Affect Home Energy Efficiency?
Insulation works to improve home energy efficiency in multiple ways. The most significant way is its ability to prevent heat loss during the winter and cooling loss during the summer, or rather, the thermal protection it provides. Depending on numerous factors, such as insulation type, application method and thickness, a home stands to see a varying level of improvement through energy efficiency renovations or retrofits.
A home with strong airtightness and effective thermal protection could be said to have a good building envelope; and the better a home's building envelope is, the more energy efficient, affordable, and comfortable it will be to live in. This is due to how easy it is for a home with a good building envelope to maintain a comfortable interior temperature, and the low amount of energy that it needs in order to do so. However, a home with a poor building envelope likely has a lot of air leaks and / or poor insulation that is causing it to leak heated and cooled air - which is also a significant cause for lower levels of home comfort.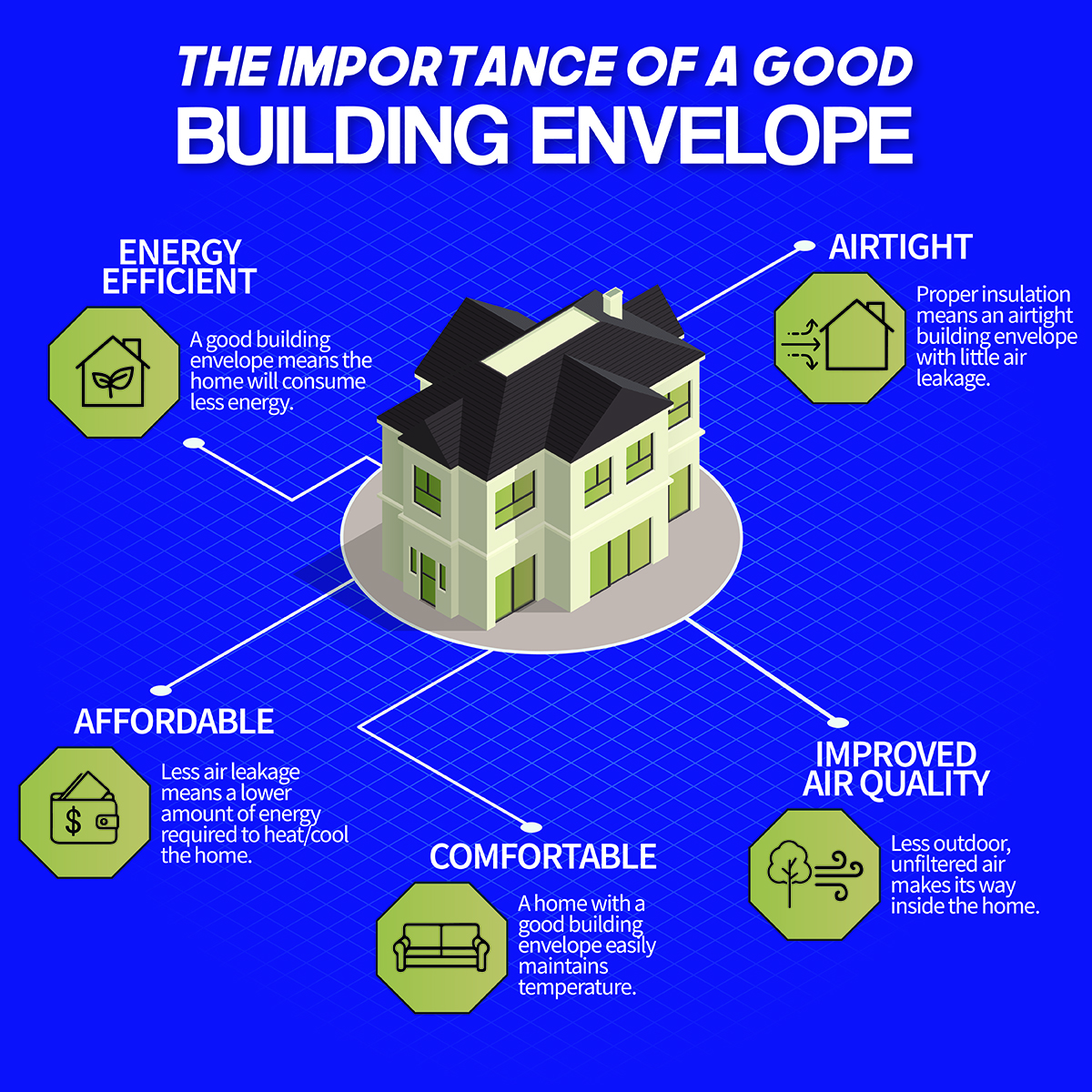 When a home undergoes insulation upgrades, and the building envelope is improved, you already know that you save on energy and utility bills. However, what you might not know is that you also reap the benefits of better interior air quality and home comfort. Since air leaks allow for unfiltered exterior air to make its way into your living spaces, it can contribute to humidity and moisture issues such as mould and mildew, and can increase your family's risk of sick building syndrome. Among the many reasons why strong airtightness and effective insulation is important, the impact that these upgrades have on improving air quality should not be overshadowed by their ability to improve energy efficiency.
What is the Best Insulation to Help Save on Energy?
Since every home is different, there is no 'one size fits all' type of renovation for improving the energy efficiency of a home, and similarly, there is no singular type of insulation that is the best for every application. However, for most home renovation purposes, spray foam will provide the highest level of improvement per inch of application.
This is due to spray foam's incredibly high R-Value, versatility of use, and ability to form its own air sealing barrier that greatly improves airtightness. When professionally applied, spray foam can fully seal even the hardest to reach of spaces and provides effective moisture control all in one. It is also able to be combined with affordable fibreglass batts in some scenarios, to effectively reap the superior benefits of spray foam and the affordability of fibreglass batts.
Oftentimes, the best insulation options can be hard to determine without an expert eye. GNI offers free in-home assessments to help homeowners make sense of their renovation and / or retrofit options. To learn more, please contact our Customer Experience Team toll free at 1-800-265-1914, or chat with us online at www.gni.ca/contact.
What Steps Can I Take to Improve My Energy Efficiency?
To save on energy and improve your home energy efficiency, the most important step to take is having a professional assess your home and determine your most cost-effective paths for improvement. Through a comprehensive home energy audit from a registered energy advisor, you are able to see every energy efficiency upgrade that you could make in your home. Additionally, the suggested upgrades are ordered in terms of their cost-effectiveness, meaning you can easily see which retrofit or renovation is worth targeting first.
With a professional assessment you are equipped with all of the information you need to make an informed decision, such as your best insulation options for your desired renovations or retrofits. You are able to accurately target the upgrades that will improve home comfort the most; and our rebate experts can help you understand your options and available rebate programs. That way you can be sure that you are focusing on the best rebate(s) available for your needs.
After you have had a professional assess your home for renovations, you are able to formulate a plan for improvement that is specific to your home, your needs, and your budget. This allows you to save on energy, improve home comfort, and upgrade your energy efficiency in the most cost-effective manner possible - and without having to worry that you are spending extra on unnecessary renovations.
Is it Possible to Over-Insulate a House?
In the technical sense, it would be possible to over insulate a house (think spray foam being comically pushed out of every window as it expands and consumes the entire building). But in a more realistic sense, it is very difficult to actually over-insulate a home. A Passive House for example – a home purposely built for high levels of energy efficiency – requires dedicated planning and design to incorporate its high needs for thick walled insulation.
For the majority of homeowners, over-insulating an entire home should not even be a concern. In fact, the saying "never too much of a good thing" would more accurately apply. However, it is possible that certain areas of a home can be over-insulated, in the sense that there could have been better upgrades to invest in at the time. For example, if air leaks in a certain wall cavity are a major cause for poor energy performance, it would be more important to improve airtightness instead of just adding more fibreglass batts – or 'over-insulating' so to speak.
To determine the best insulation options in your home, GNI offers free in-home assessments to all homeowners in Southern Ontario. To learn more, please contact our Customer Experience Team by telephone at 1-800-265-1914, or speak with us online at www.gni.ca/contact.