Keep your House Warm this Winter & More Energy Efficient
January 10, 2018
Whether it's minus 10 or minus 20, you want to keep your house warm this winter. And while firing up the furnace might be an immediate reaction, there are many other approaches to keep your house warm this winter. The fact is, every upgrade will make a difference, and every effort will contribute to energy efficiency and reduced heating bills.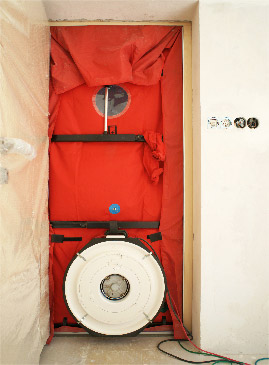 Blower Door Test
A blower door test determines the volume of air-leakage in a house. It's the best assessment for identifying energy efficiency improvements and the best "road map" for making upgrades. From air sealing to thermal insulation, a blower door test will divulge areas of the home that are not performing in terms of energy efficiency. The results will highlight energy upgrades that will deliver the best return-on-investment (for winter and summer).
Attic Insulation
Quality home insulation offers perhaps the best line of defense to keep your house warm this winter. When a home is unusually cold in the winter, it's time for a remedy, and attic insulation is a good place to start. With proper air sealing, and high performance insulation, winter heating and summer cooling costs can be reduced dramatically. Attic insulation is one of the most cost-effective home improvements that every homeowner can make.
Sealing Air Leaks
Energy efficiency relies on the airtightness of the "building envelope". Therefore, to keep your house warm this winter, addressing air leakage should be a priority. Sealing air leaks throughout the house will do a number of things – insulation will perform better; air moisture will be better regulated; heating/cooling will not be wasted; and energy consumption will be reduced. In terms of dollars and cents, the savings can offset the cost of the work.
Ice Damming
When ice amasses around the edge of a roof, "ice dams" are created and can be problematic. It happens because the attic is warm and roof snow melts. Here, it's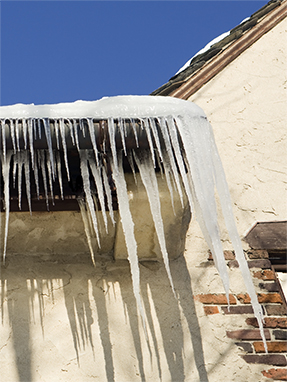 important to stop heat transfer into the attic and roof. Ice damming indicates that attic insulation is either poorly installed or just inadequate – it therefore requires retrofitting. There may also be an issue with air leakage, which means that the attic and roof must be sealed more effectively.
Weatherization
Proper weatherization will certainly keep your house warm this winter. Weatherizing windows and doors dramatically reduces drafts and air leakage, and therefore decreases overall energy consumption. With a professional approach to weatherization, a wide range of retrofits can be implemented. This is where a spray foam application can effectively provide an air barrier and moisture barrier, ensuring a well-sealed "building envelope".
Winter in Canada can be quite costly when it comes to heating a home. So making improvements to home energy performance can make a difference in both home comfort and dollar savings. In choosing improvement priorities, industry professionals agree that insulating the attic is likely the most effective way to ensure energy efficiency while reducing energy consumption. In fact, when a home is well sealed, well insulated and well ventilated, the savings on seasonal utility bills are impressive. Bottom line, the savings often "pay down" the upfront costs of an upgrade.