Consider Eco Insulation in Your Home Comfort
January 31, 2020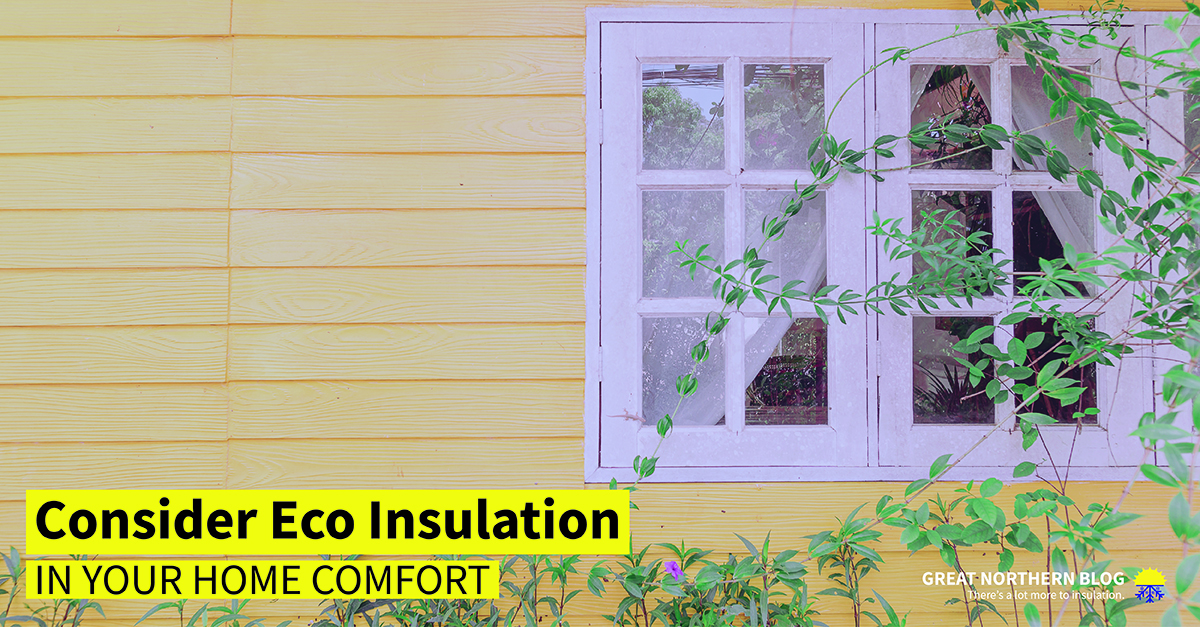 Eco insulation is effective insulation, and not only at increasing your home comfort and lowering your hydro bills. It is also effective at reducing building emissions and lowering the impact our day-to-day living has on the environment. For this reason, GNI offers eco insulation to help our customers upgrade their home comfort, save energy, and reduce their home's emissions. With so many different options for insulation, GNI has put together this helpful guide to assist our readers when choosing an economical and environmental insulation solutions.
If you have any questions about your options for eco insulation, please contact our Customer Experience Team at 1-800-265-1914 or using the form below.
Are Fibreglass Batts or Blown-in Cellulose Eco Insulation?
Homeowners and business owners in Ontario have a few options for making cost-effective upgrades with products that work to help the planet. In many cases, fibreglass batts and blown-in cellulose are among the most economical types of eco insulation available. Depending on a few factors, one or the other (or both) may be used to maximize the energy efficiency and reduce the emissions of a home.
With blown-in cellulose for example, an already finished wall can be properly insulated without having to tear down the entire wall for access. Instead, a small hole is made in each wall cavity and the insulation is blown in from there. On the other hand, fibreglass batts can be used with great results in new builds or renovations that expose the wall cavities; since it is able to be effectively applied to each wall cavity directly.
Target Cost-Effectiveness and Save Energy with GNI
The optimal choice of eco insulation that is specific to your purpose will depend on a few factors. This includes: your renovation goals, your timeline for upgrades, your home's layout and your budget. That means if you are looking for a type of insulation that will be affordable and effective when professionally installed, it is best to refer to an expert on which option will be the most cost-effective for your circumstances.
Our insulation experts can help you understand your different choices in terms of how they fit in with your upgrade plans and budget. To determine which options are the best bet for your home or building, a free in-home assessment can be requested by contacting our Customer Experience Team at 1-800-265-1914 or at www.gni.ca/contact.
Save Energy and Reduce Emissions with Eco Friendly Insulation
According to the Office of the Auditor General of Ontario, nearly a quarter of all greenhouse gas emissions in Ontario come from the building sector in 2018. By improving the energy efficiency of the homes, businesses, and industries in the province, Ontario can successfully reduce emissions and save energy. This means that when homeowners and business owners upgrade their buildings with insulation, they are contributing to an environmentally friendly future for Ontario. It also means that they are helping to reduce the possibility or impact of an energy shortage in the province.
On a smaller scale, upgrading your home or business with eco insulation also greatly reduces your energy costs - since less energy will be needed to keep you at a comfortable temperature. It can also help prevent the risks of sick building syndrome, which can occur more often in homes with inadequate ventilation or too many air leaks.
Effective Eco Insulation Improves Home Comfort
Saving energy and reducing emissions aside, when you upgrade your home with environmentally friendly eco insulation, you also improve your home comfort. Whether you choose fibreglass batts or blown-in cellulose for your upgrades, your home will need significantly less energy in order to stay at a comfortable temperature. You will also see a number of other benefits including:
A more uniform temperature on every floor and in every room
Fewer drafts and cold spots
Less stress on HVAC systems
Energy bill savings
Higher value on housing market
Overall, any type of insulation that improves your energy efficiency will also improve your home comfort. In turn, this helps to save energy and reduce emissions in Ontario. When you work with GNI, a complete airtightness test can be arranged, which allows you to target the air leaks in your home that are causing the biggest problem. When combined with strong eco insulation, airtightness upgrades are able to dramatically improve home comfort and save energy. They are also a major factor involved with maintaining good indoor air quality and purity.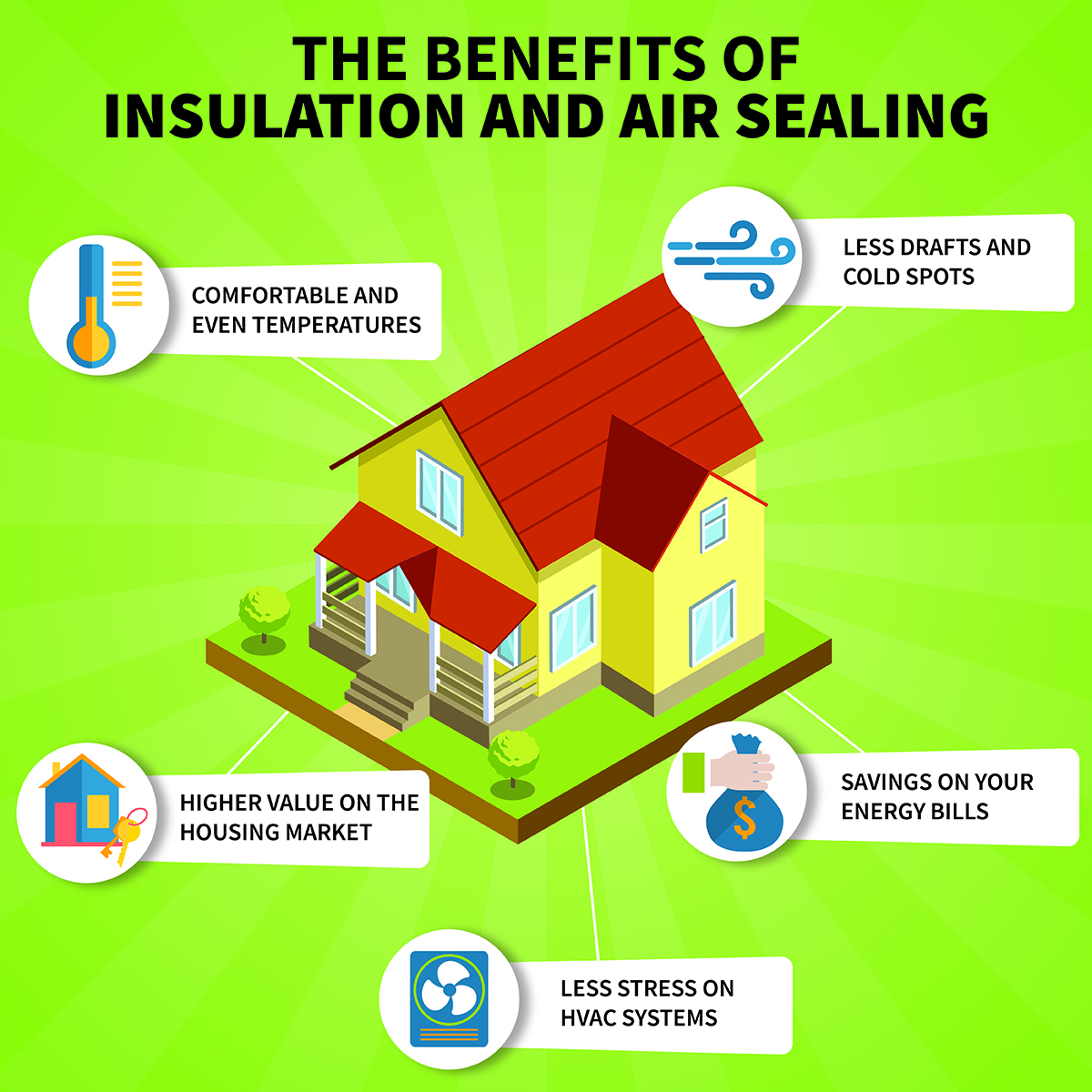 Save with Home Upgrade Rebates in Ontario
Homeowners in Ontario are able to receive up to $5,000 of home renovation rebates through the Home Efficiency Rebate program. To qualify, homeowners will need to have two home energy assessments done; one before any upgrades start, and one after they have finished. A rebate is available to help cover these costs.
With a home energy assessment, the homeowner is able to see which upgrades would be the most cost-effective in terms of improving their energy efficiency and saving energy. Through this program, Ontario homeowners have the opportunity to save on their eco insulation upgrades and improve their home comfort all at once.
To find out more about this program, or about any of the other programs that may be available in your region, such as the Home Energy Loan Program (HELP) in Toronto, stop by our rebates information page.
Get in Touch with GNI to Discuss Your Eco Insulation Options
To get in touch with us and learn more about your choices for eco insulation in Ontario, our Customer Experience Team can be reached at 1-800-265-1914, or online at www.gni.ca/contact. Once you are in contact with one of our customer experience agents, you can also arrange to have an in-home assessment conducted free of charge. This provides you with an excellent starting point for planning future upgrades and understanding your options for installing eco friendly insulation.