How to Apply for New Rebates in Ontario: The 2020 Guide
December 31, 2019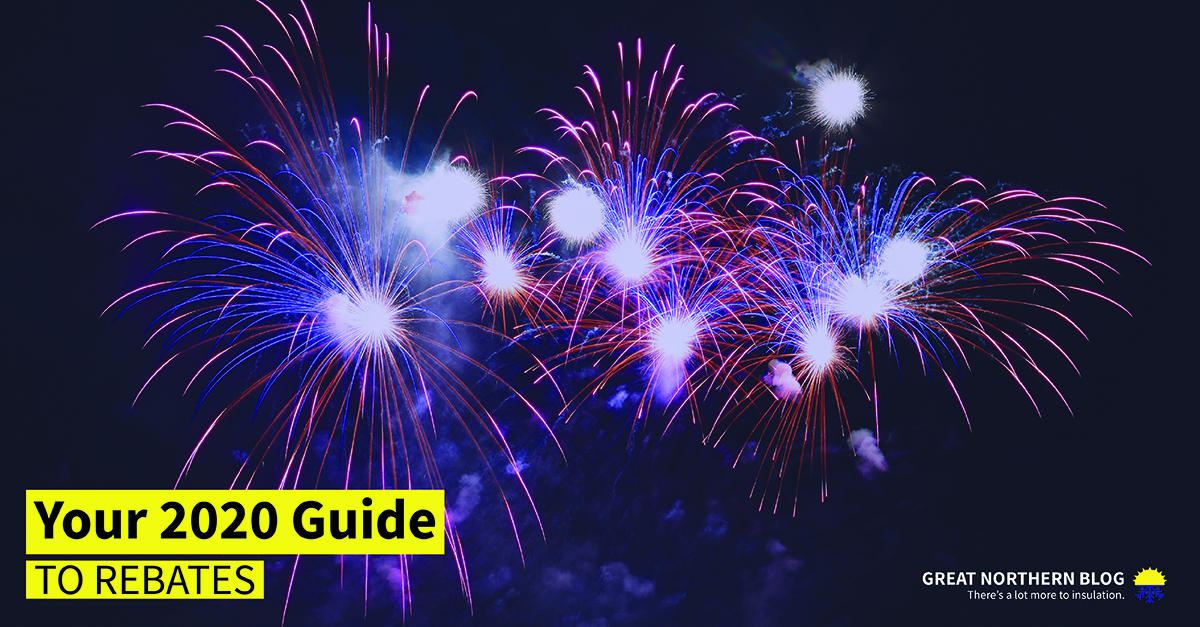 For homeowners in Ontario, this guide will show you how to apply for new rebates, explain their benefits, and illustrate how upgrading for energy efficiency will improve both your home and your energy bill. With a number of different options for rebates in Ontario, it is important that homeowners plan their home improvements accordingly, and follow the requirements of each of their new rebates. With the Home Efficiency Rebate (HER) program for example, the first step that homeowners should take is to get in touch with a home upgrade and insulation expert, and / or a registered energy advisor.
Here at GNI, our insulation consultants have expanded their area of expertise, making us proud to call them rebate experts as well. This means that they are able to help you determine which programs you might be eligible for, and aid you in choosing the best options for your needs and your budget. Additionally, GNI can help arrange for you to have a home energy audit conducted by a registered energy advisor, which is part of the qualification process for many of the new rebates that are currently available to Ontario homeowners.
Whether you are looking to make repairs, upgrades, or just save some money on your utility bills, the HER program provides a cost-effective pathway for improvement. Also, with the home energy audit that is required to qualify for the program, homeowners can accurately choose the best upgrades for their needs - as it lays out all their home's upgrade options in order of cost-effectiveness.
If you would like to learn more about any of the new rebates that may be available to you, or if you would like to schedule a time for a free in-home evaluation by our insulation consultants, please contact our Customer Experience Team at 1-800-265-1914, or online at www.gni.ca/contact.
Get the Best Insulation Rebates with GNI's Help
Before you start making plans for upgrading your home, it is important that you consider a number of different factors, including: cost, timeline, and the amount of improvement you are looking to see. With a GNI insulation consultant by your side, these factors are not only easy to determine, but they also become a core part of the decision making process - allowing for cost-effective home upgrades to be made without any hiccups. This means that you are able to target the upgrades that not only net you the biggest improvements, but those that will also net you new rebates; making it even easier for you to see a return on your investments.
Oftentimes, homeowners are surprised at how much of an improvement they notice in terms of home comfort and energy efficiency, just by completing a few insulation and / or airtightness upgrades. And with the help of GNI's experts, they can make their upgrades with maximum cost-effectiveness in mind. In other words, our insulation consultants can help you target the upgrades that will improve your home by the greatest amount, while providing you with the biggest returns on energy savings and comfort.
In many cases, this may mean making simple upgrades such as adding attic insulation or improving the air sealing on a few windows. Since every home is different, our insulation consultants can conduct a free in-home assessment to help determine what might need to be improved upon first - such as old or missing insulation. That provides you with an excellent starting point for making home improvements, and for figuring out your rebate options with the help of our team of experts. Simply give us a call at 1-800-265-1914 to arrange for one today!
What Does the Home Efficiency Rebate (HER) Program Have to Offer?
In total, the HER program offers a $5,000 maximum rebate for Ontario homeowners that upgrade the energy efficiency of their home. As the intention of the program is to help make upgrading for energy efficiency more affordable, there are a number of different financial incentives that can be obtained through various methods. It is worth noting that this program is only available to Ontarians who are customers of Enbridge Gas (and previous customers of Union Gas before the merger).
Since every home is different, each one needs its own specific plan for making improvements. For example, an older home may see more of a benefit from attic insulation upgrades, whereas a newer home might stand to see a bigger improvement through air leakage testing and stronger air sealing. While this is certainly simplifying things, any new rebates that the homeowner can obtain help to improve cost-effectiveness, and works to make it even easier for them to see a return out of any home improvements.
To list a few examples of rebates that the newly-updated for 2020 Home Efficiency Rebate offers: $650 can be obtained for attic insulation upgrades, $3,000 for improving your entire home's wall insulation to R20, $40 for every rough window opening that is replaced with an ENERGY STAR model, and even up to $1,000 for improving the energy efficiency of your boiler / furnace - among others. When you enlist the help of GNI, you can be sure that you are on the path to qualify for your best rebate options, without worry that you are over-renovating.
New Rebates Make Home Upgrades More Affordable and Effective
As a homeowner in Ontario, any new rebates that helps improve your home's energy performance will also help improve the cost and comfort of your living space. A lower utility cost is often the first thing that comes to people's minds in terms of improving a home's energy performance, however many other benefits are easily attainable and just as noticeable.
When energy performance is improved, the home changes in a number of ways. It becomes more comfortable to live in, with fewer drafts and temperature changes between rooms and floors. It has better air quality that can help lower the risk of sick building syndrome and reduce airborne allergens or pollutants. And it is also likely that it will see a value increase on the housing market, since high levels of energy performance are being increasingly valued by potential homebuyers. By applying and qualifying for new rebates, you are able to see these benefits in an even greater capacity, since they make it more affordable for you to make larger energy performance improvements.
To see these types of benefits in your home, we recommend that you start with a free-in home assessment by one of our insulation consultants. That way you can see where you and your home stand to see the biggest improvements, and can also have an expert on hand to help you accurately determine your rebate options.
To get started, simply call our Customer Experience Team at 1-800-265-1914, or chat with us online at www.gni.ca/contact.