5 Reasons to Hire Professional Insulation Contractors in Toronto
September 29, 2017
When a home is not energy efficient, it's wasting energy and wasting money. On the other hand, when a home is well insulated and energy efficient, energy consumption is reduced, and annual utility costs (for heating and cooling) are decreased. Homeowners shopping for a professional insulation contractor in Toronto can benefit from a number of energy upgrades. Best of all, the results are measurable: energy efficiency is enhanced throughout the home; heating and cooling costs are dramatically reduced; and home comfort is improved from bedrooms to basement.
1. Expert inspection and assessment of the home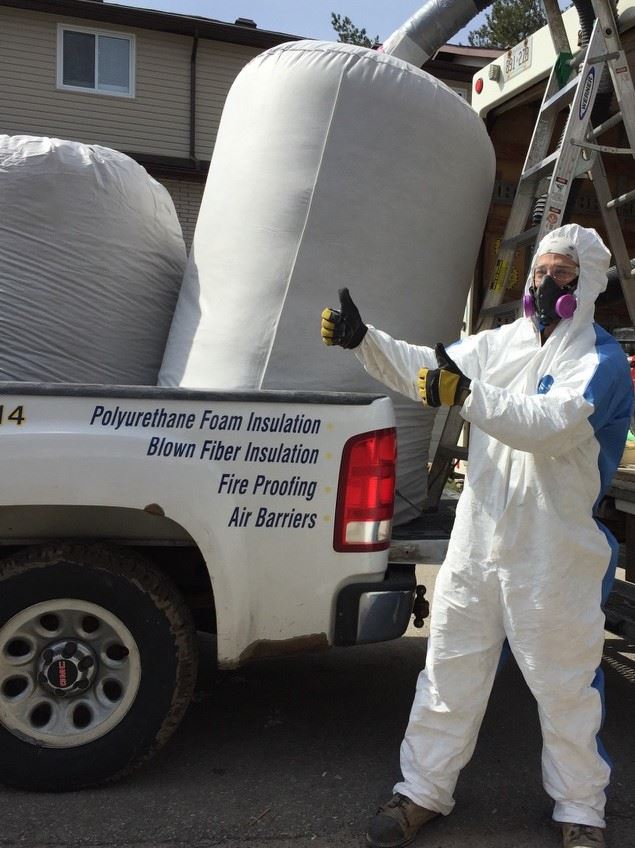 Before even insulating, it's wise to assess a home's energy efficiency by identifying weaknesses in the building envelope. This can be done with a "blower door test", which pinpoints deficiencies, particularly with respect to energy efficiency. The test also identifies remedies and retrofits that would improve the situation. With a good insulation contractor in Toronto, cost-effective "fixes" can be recommended - everything from weatherizing, to air sealing, to insulation, to ventilation.
2. Determining the need for insulation removal
Attic or basement, it's important to determine whether existing insulation requires removal. Here, hiring a professional insulation contractor in Toronto can be valuable, mainly for the expert assessment of existing conditions. In fact, there are cases where existing insulation might only need "topping up" and sealing air leaks may be the only "fix" required. Where insulation is damaged or deteriorated, removal may be necessary – work that should be left to professionals.
3. Various insulation products to choose from
For optimal energy efficiency, a space should be effectively sealed, well insulated, and properly ventilated. With a professional insulation contractor in Toronto, homeowners are assured of a job that is done right from end to end. Professionals can recommend the best insulation product for the job, and the most effective installation approach. This might include spray foam insulation or blown in insulation, but whatever the product, air sealing and air ventilation must be considered.
4. Insulating exterior walls for better comfort
Where recommended, exterior walls can be insulated to increase R-Value and dramatically boost energy efficiency. Well-insulated walls prevent heat from escaping in winter, and prevent cool air from escaping in summer. And with a professional insulation contractor in Toronto, there are some innovative approaches (drill-and-fill) that are very effective, and with excellent outcomes. Using blown in insulation, the wall cavities are thermally insulated in a cost-effective installation.
5. Insulating basements for energy efficiency
Basements require airflow control and moisture control to ensure the best energy efficiency. This is where spray foam insulation can be most effective. The entire space is sealed tight; moisture is prevented from collecting; and higher-than-average R-Values are assured. With a well-insulated basement, energy efficiency affects the entire home, with improved indoor comfort, reduced utility costs (for heating and cooling), and cost savings that can offset the original investment.
To learn more about home insulation, call the insulation professionals at Great Northern Insulation (1-800-265-1914) or visit the company website at www.gni.ca .