A Better Understanding of Home Energy Efficiency
Both the Government of Canada and the Province of Ontario are encouraging homeowners to cut down on energy consumption, and save money at the same time. Many thousands of Canadians can benefit from a wide array of incentives and rebate programs purely by making home energy upgrades, retrofits, or renovations. The bigger picture, of course, is to diminish the negatives of climate change, but on a local level, the aim is to reduce energy usage and utility costs.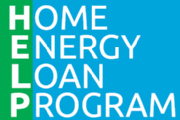 The Home Energy Loan Program (HELP) is a financing program from the City of Toronto, helping homeowners to improve energy efficiency and save money on utilities. Upgrading insulation and sealing air leaks are two examples of retrofits that will reduce overall energy usage. However, many homeowners find the cost of retrofitting to be an obstacle. Here, the City of Toronto offers low interest loans, with repayment options through a monthly plan on the property tax bill.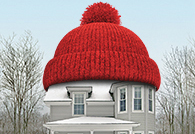 The HRRP is designed for homeowners who wish to improve the energy efficiency in their home. Rebates up to $5,000 are available to do upgrades or renovations that will enhance home energy efficiency. The idea is to reduce energy usage, and therefore reduce energy costs. Homeowners undertake two EnerGuide Energy Audits - one before renovating, and one after. Rebate dollars are designed to cover the cost of audits, upgrades and retrofits, all of which are energy related.
The HECP from Enbridge Gas is all about using less energy. For qualifying homeowners who heat with natural gas, propane, oil, or wood, monetary incentives are offered to improve the energy efficiency of a home. With incentives up to $2,100, homeowners can make the improvements that will lower energy bills throughout the year. Additionally, Enbridge also offers a program for low-income customers, with the aim of lowering energy consumption, and seasonal utility costs.

The IAH Program is government-funded throughout Ontario, with the aim of improving access to more affordable housing. One of the initiatives, Ontario Renovates, offers monetary rebates that can be used when insulation upgrades/retrofits are expedited. Emphasizing energy efficiency, the IAH Program highly promotes energy-saving products and upgrades, and the installation of high performance attic insulation that will ensure a minimum R-Value of R40 throughout.
Ontario's Green Investment Fund
(Enbridge Gas/Union Gas)
The Ontario Green Investment Fund was designed to help homeowners personally reduce energy usage, and collectively cut down on greenhouse gas emissions. Investment dollars are targeted at home energy audits and retrofitting programs that are offered through Enbridge Gas and Union Gas. Energy audits will pinpoint energy efficiency deficits, which will be addressed with retrofits, including such upgrades as air sealing, weatherization, and improvements to insulation.
HER&D is a program that allows prospective homebuyers to compare homes based on energy consumption patterns. For the homebuyer, energy usage and utility expenses can be examined before moving in. For the home seller, HER&D offers energy audits for free, as well as potential incentive programs for improving a home's energy efficiency. Even when the home is not for sale, these types of energy improvements are valuable in attaining a higher home Energy Rating.
The EnerGuide Rating System has been recently improved, now offering homeowners many more options for energy efficiency upgrades. The new rating system replaces the 1-100 measurement rating, and now approximates the amount of energy consumed in a home throughout the year.
A low rating defines a home that is energy efficient. One of the aims of the system is to provide the homeowner an action plan to implement energy upgrades and retrofits to solve problem areas.
Certified Energy Advisors
(accredited by NRCan)
Certified Energy Advisors perform EnerGuide Home Assessments through service organizations licensed by Natural Resources Canada (NRCan). An Energy Advisor provides third party advice to homeowners who want to improve energy consumption. Using the EnerGuide Rating System, an Advisor ensures that a home is "labeled" according to the energy efficiency standards defined by NRCan. Energy Advisors must be trained and authorized through NRCan to deliver programs.
Government of Canada ENERGY STAR® Initiative
ENERGY STAR® is an initiative from the Government of Canada that's designed to encourage and stimulate energy efficiency. In collaboration with industry, the program helps Canadians to focus on energy consumption, and save on energy bills at the same time. The now established ENERGY STAR® symbol identifies products that can be up to 20% more efficient. In newly built homes, energy efficiency at a higher level of performance can be labeled as ENERGY STAR® qualified.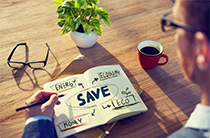 My Energy Expert is a FREE online Energy Audit that helps homeowners to understand their own energy usage patterns, with a view to improving efficiency. For those with badly sealed homes or poorly performing insulation, retrofits can be expedited to improve overall efficiency and save on seasonal utility costs. Using the online Energy Audit, homeowners are able to assess home energy performance, identify specific deficiencies, and create an action plan to make improvements.
Now it's time for a Homeowner Action Plan
For homeowners interested in improving home energy efficiency, the professionals at Great Northern Insulation can provide services from start to finish. From energy assessments, to recommendations, to installations, GNI offers cost effective upgrades and retrofits that will deliver the best return on investment dollars. Retrofits include air sealing, weatherization, and insulation - all of which will enhance energy efficiency, reduce energy usage, and lessen heating and cooling costs right around the year. And with so many incentives and rebates now available, this is the right time to initiate an action plan. As leaders in home energy, the team at Great Northern Insulation is trained and certified, installing only the highest quality products on the market, and offering superior installations.