Cap and Trade:
What Facility Owners Need to Know
What is Cap and Trade?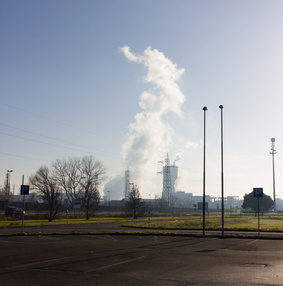 The cap and trade program limits the amount of green house gas (GHG) emissions your facility can produce. Each facility is given a set amount of emissions, and is able to purchase an additional allowance. If your facility produces 25,000 tonnes or more of emissions, it is mandatory that you participate in the cap and trade program. If your facility produces more than 10,000 but less than 25,000 tonnes of emissions, you may voluntarily participate in the program. Companies, organizations and individuals that produce no emissions are still able to participate in the auction. There is a practice auction in January 2017.
Note: The deadline to apply for 2017 allowances has passed.
How This Affects Your Business?
If your participation is not mandatory, you will see an increase in natural gas and electricity delivered to your facility. The approximate increase for natural gas is 3.3 cents per cubic metre. You should also expect to see an increase in your delivery fees. The increase in rates for electricity will only be found in your delivery fees. If you rely on transportation, you will also notice a rise in gas prices.
If your participation is mandatory, or if you have chosen to participate voluntarily, natural gas providers will not add fees, as you have purchased your own allowance.
How This Benefits Your Business?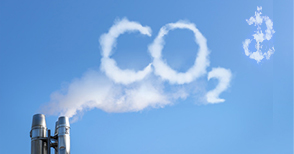 The cap and trade program encourages facilities to lower their emissions. The process is gradual, giving facilities time to fine-tune their processes. A facility that lowers their emissions can auction off their excess emissions to other facilities. One incentive for facilities to fight climate change is the use of offset credits. An action that reduces or removes GHG that is not already a part of the cap and trade program is eligible for offset credits.
The credits can be used to purchase some of a facility's allowance – it also presents an excellent opportunity to show your investment in fighting climate change to the public.
In addition to offset credits, you can also find monetary incentives to increase your facility's energy efficiency. You can find a list of incentives in Ontario on this website.
Small and Medium Manufacturing Facilities
If your facility produces less than 25,000 tonnes of emissions and you choose not to participate in the cap-and-trade program, you could be eligible to participate in the Canadian Manufacturers and Exporters Smart Green Program. The program, backed by the Government of Ontario, can cover up to $200,000 of a capital project. The project(s) must pertain to the manufacturing process, and include but is not limited to:
Boiler Right Sizing and Load Management
Advanced Boiler Controls
High Efficiency Burners
Feedwater Economizers
Combustion Air Preheat
Blowdown Heat Recovery
Condensate Return/Condensing Economizers
Refrigeration Heat Recovery
Air Compressor Heat Recovery
Exhaust Gas Heat Recovery
Ventilation Optimization and Heat Recovery
Condensing Boilers
Biogas Boilers
Direct Contact Water Heaters
High Efficiency Heating Units
Improved Building Envelope
Find out more by visiting the CME Smart Green Program website.
Great Northern Insulation offers a range of building improvements to increase energy efficiency and help lower emissions. We offer panel and cladding, insulation, air sealing and more. Now is the time to reduce your emissions so you can save money and require less energy for your facility. You can check all of our services here on the website or call us for a free consultation.
What Homeowners Need to Know
What is Cap and Trade?
You may have heard of cap and trade in the news or from friends. The implications will greatly reduce greenhouse gases (GHG) emitted by businesses in Ontario. Starting January 1, 2017, natural gas distributors, fuel suppliers and electricity suppliers, along with other facilities, will only be able to emit a set amount of GHG within a year. Other businesses, individuals and organizations can voluntarily participate. Participating businesses and organizations can lower their GHG emissions and auction off the remainder. Other businesses and organizations will be able to purchase the excess emissions to add to their allowance.
How This Affects Homeowners?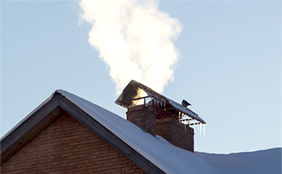 The natural gas and electricity providers that supply your home with energy are included in the cap and trade. This means that companies such as Union Gas and Enbridge will purchase additional GHG allowances to keep up with demand. Natural gas companies are adding roughly 3 cents per cubic metre of gas in 2017. This will add around $70 to $80 to your energy bills. Other charges, including those for hydro, will be included in the delivery fees. The additional fees are only to cover what the natural gas or electricity provider pays for - no more, no less.

How This Benefits Homeowners?
The money made from the auctions will go towards funding green initiatives that further reduce GHG emissions. These include funds that directly benefit you, the homeowner. Union Gas and Enbridge Gas are both offering rebates, enhanced addition funds from the Government of Ontario, as incentives for homeowners to add insulation, air seal/weatherize their home, and upgrade older windows and mechanical systems.
The best way for homeowners to get ahead of growing energy bills is by taking advantage of the rebates currently offered. You will be making your home warm, cozy, energy efficient, and reduce your bills. You also get an EnerGuide rating to give you the peace of mind for the future.
Luckily, Great Northern Insulation offers many of the services that you can receive rebates for. Call us today for a free in-home assessment – we take care of your home and make sure you get your rebates ASAP!