Insulation Ontario
Great Northern Insulation, Ontario insulating experts since 1980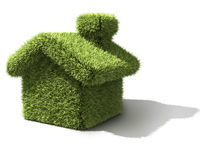 Great Northern Insulation has Ontario's insulation needs covered from insulating Toronto, Mississauga, Barrie, Kitchener, and even Muskoka.
When is it time to change home insulation? Ontario homeowners want to know.
Insulation breaks down over time. A home assessment by an experienced and reputable home insulation contractor is the best way to learn when it is time to replace your home insulation.
Why would you replace your home insulation? Ontario homeowners have asked.
Ontario is known for its cold winters and warm summers. The proper insulation in your walls will keep the monthly energy consumption rates low while increasing your home's resale value.
Replacing insulation increases the health benefits of your home environment and contributes to a cleaner and greener world.
By retrofitting a home's insulation, Ontario residents can obtain better home energy efficiency ratings, increase their safety and health environment, and save money in the process. With government tax grant incentives and the ecoENERGY home retrofit grant program, saving money, living healthier and contributing to a better world has never been easier.
Great Northern Insulation uses insulation products that are:
Less wasteful and impactful on our environment in Ontario and around the world
Money savers on your home energy costs
Measured in accordance with ISO 14040, an eco - assessment system from the International Organization for Standardization that evaluates the impact the product you are using will have on the environment in its lifetime.
Homeowners Grants for Insulation Ontario
Insulation grants from the provincial and federal governments are available for all Ontario homeowners right now. You could earn up to $3,000 in a single tax grant when upgrading the insulation in certain areas of your home. You could even earn as much as $10,000 by utilizing the full ecoENERGY home retrofit program.
Click here to learn more about SAVING MONEY with the government ecoENERGY Retrofit Grant and Great Northern Insulation's spray foam insulation, Ontario residents contact us today.