Insulation Contractors
Great Northern Insulation: contractors you can trust to save you money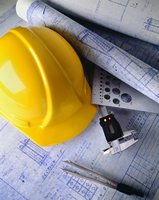 Experienced insulation contractors Great Northern Insulation would like to share a secret with you:
You don't necessarily need to replace or increase your home insulation to reduce your energy bills.
You may just need air sealing or there may be another simple solution. Our goal is to save you money. Great Northern Insulation will not sell you something you don't need.
We can assist you in making the right choice for your renovation project by providing a free in-home "Energy Efficiency Assessment". If it is determined that home insulating is the proper choice, Great Northern Insulation has skilled insulation contractors who have been servicing the homes of Ontario for many years. We insulate homes from Cambridge, Barrie, Hamilton, Woodstock and many other cities surrounding the Greater Toronto Area.
Whether it is spray foam insulation or traditional insulation, we will show you the correct types of insulation that best suits your home. Through education and understanding we will help take the guess work out of your home's insulation needs.
Regarding your insulation contractors, I would like to thank you for the method in which you train them. They provided all the answers to our questions and were very careful to stay within the parameters of our budget. It was a great experience getting to know the insulation process and learning more about our home. You're all welcome to drop by anytime; it was truly a pleasure having you service our home insulation needs. We will definitely refer you to our friends and family.
Heather Mitchell
Guelph, Ontario
Great Northern Insulation will answer all of your questions on how to lower your energy bills and obtain the government ecoENERGY home Retrofit Grant. Let's start saving you money today!
Click here to learn more about SAVING MONEY with the government ecoENERGY Retrofit Grant and Great Northern Insulation's spray foam insulation, Ontario residents contact us today.