The Best Insulation Installers Work on the Crew at GNI
February 18, 2020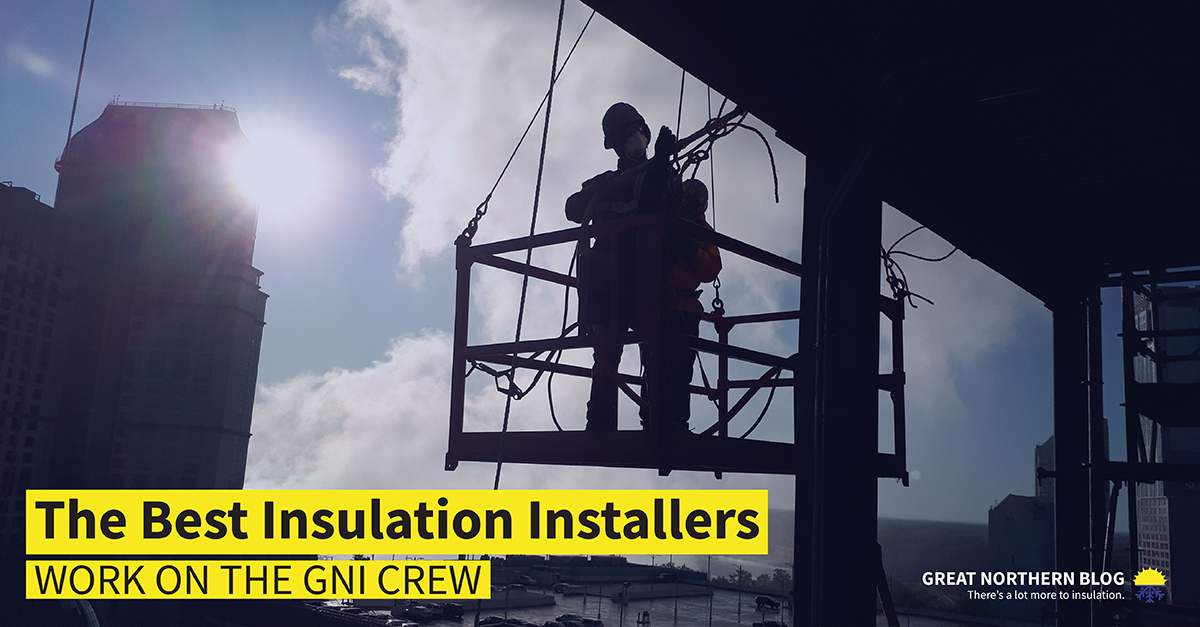 Here at GNI, the crew works together to make sure our customers always have access to the best insulation installations in their region. From our spray foam professionals to our energy efficiency gurus, the GNI crew is well equipped, trained, and experienced in providing top quality insulation and air sealing services to homeowners and business owners across Ontario.
If you would like to schedule a time to have our crew professionally install insulation to your home, fill out the form below. We will contact you and set up a free insulation estimate.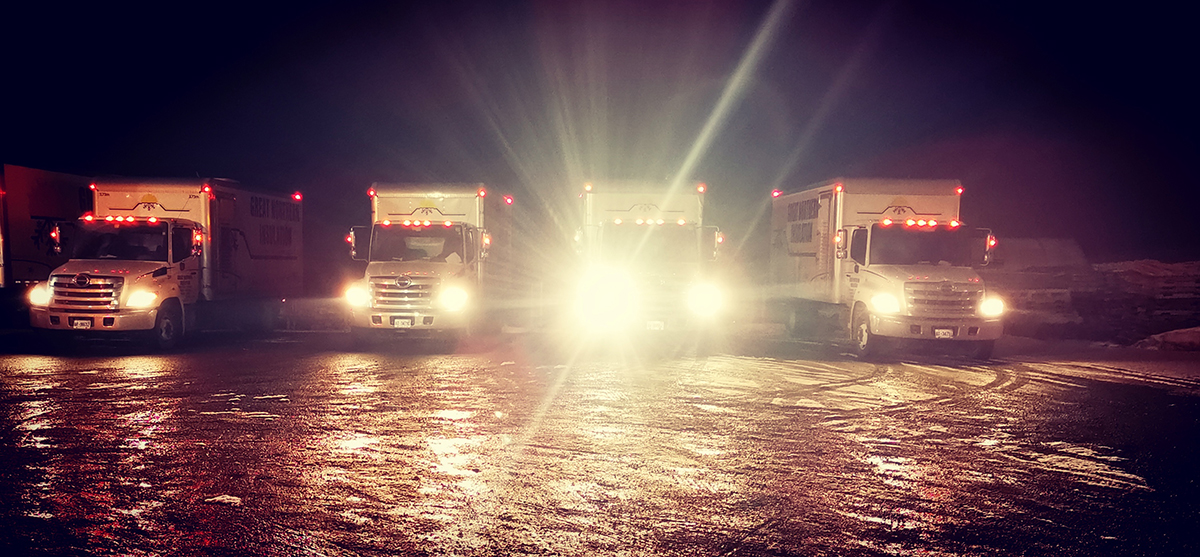 Our Insulation Installers See the Beauty of the Sunrise
One of the many outstanding attributes that every insulation installer on the GNI crew possess is a dedication to early mornings. Our customers usually have a condensed time limit for their insulation upgrades due to renovation plans or other time limiting factors. For the GNI crew, this means a chance to improve the energy efficiency of someone's home in an effective and efficient manner. This is an extremely rewarding experience for our whole team.
Before the sun even rises, our insulation installers are known to already be at the jobsite and underway with their insulation installation. Their dedication and hard work does not go unappreciated by the entire GNI team or our customers. Everyone knows just how efficient, hardworking, and effective our crew of insulation installers are.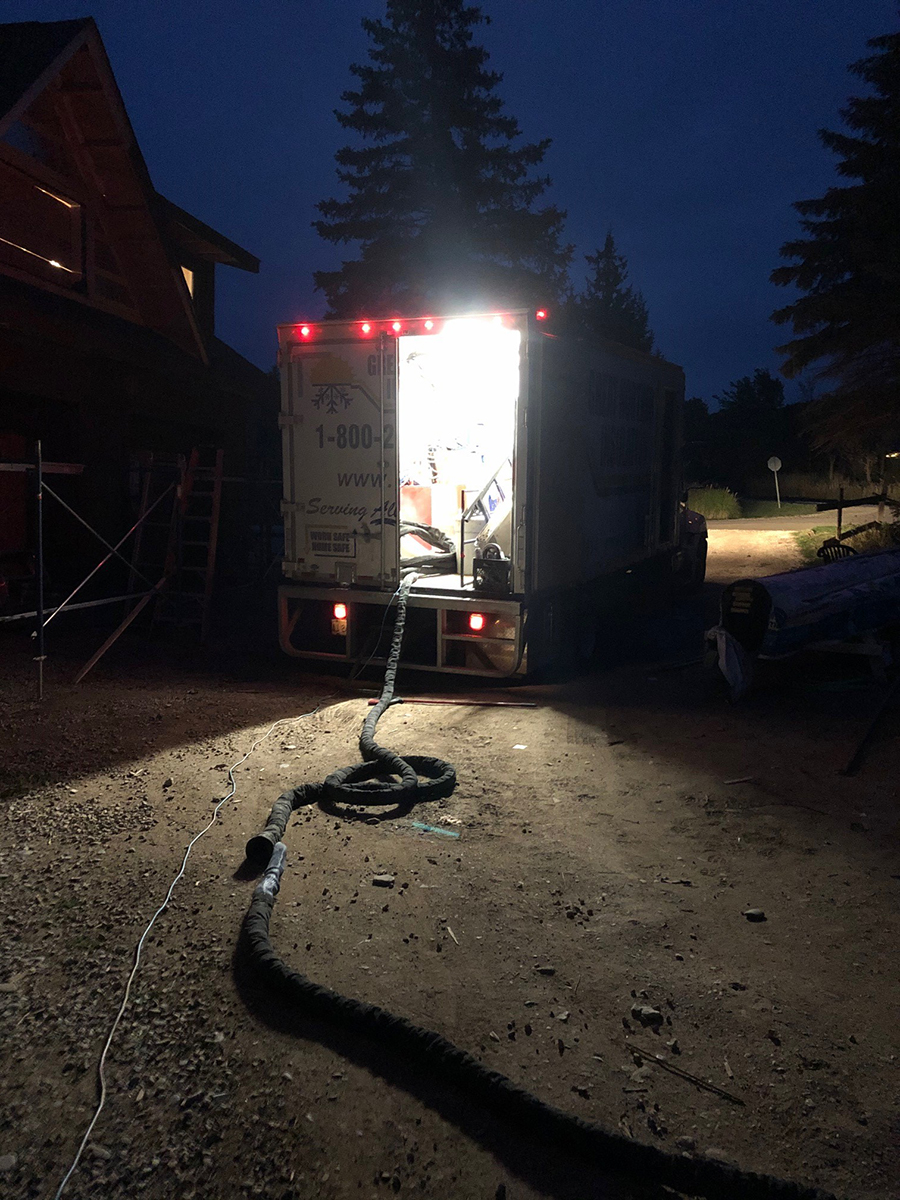 Our Spray Foam Professionals Are Beyond Passionate
Recently, some spray foam professionals on the GNI crew helped a rural homeowner install spray foam in their house to help improve their energy efficiency and air sealing. Due to the homeowner's schedule, the crew needed to alter their daily schedule and begin working later in the day (instead of seeing that beautiful sunrise). Without even thinking twice, the crew took it upon themselves to work well into the night and ensure that the spray foam was properly applied and the customer was satisfied. We would like to extend our thanks to the late-night GNI crew for their passion in performing the best insulation installs, and for always having the customer's best interest at heart.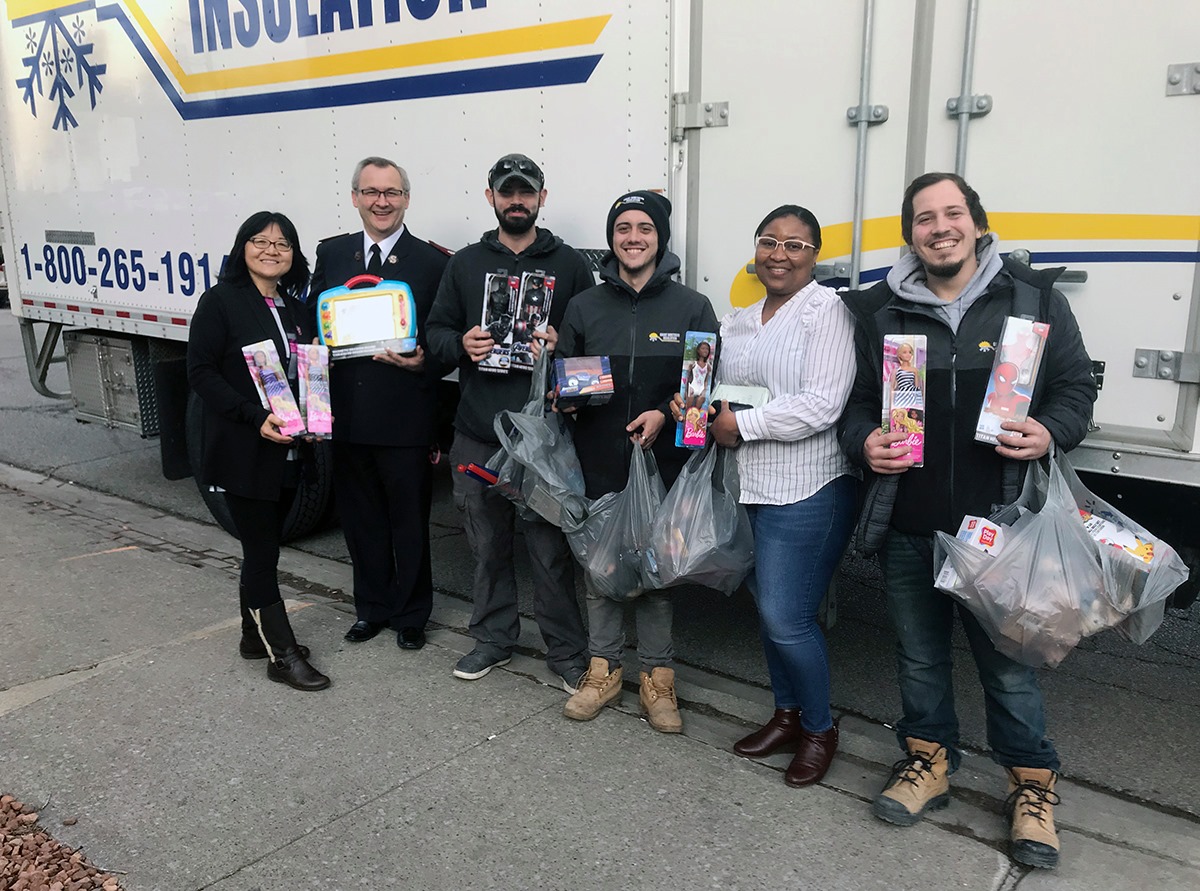 The Crew at GNI Still Find Time to Donate
Despite their busy schedules and early mornings the GNI crew members come together to volunteer their time and donate needed items in their communities. In the picture above, George, Jesse and Ryan, from our Essex location, donated nearly $400 worth of toys to the Salvation Army's toy drive this past holiday season. Excellent work gentlemen!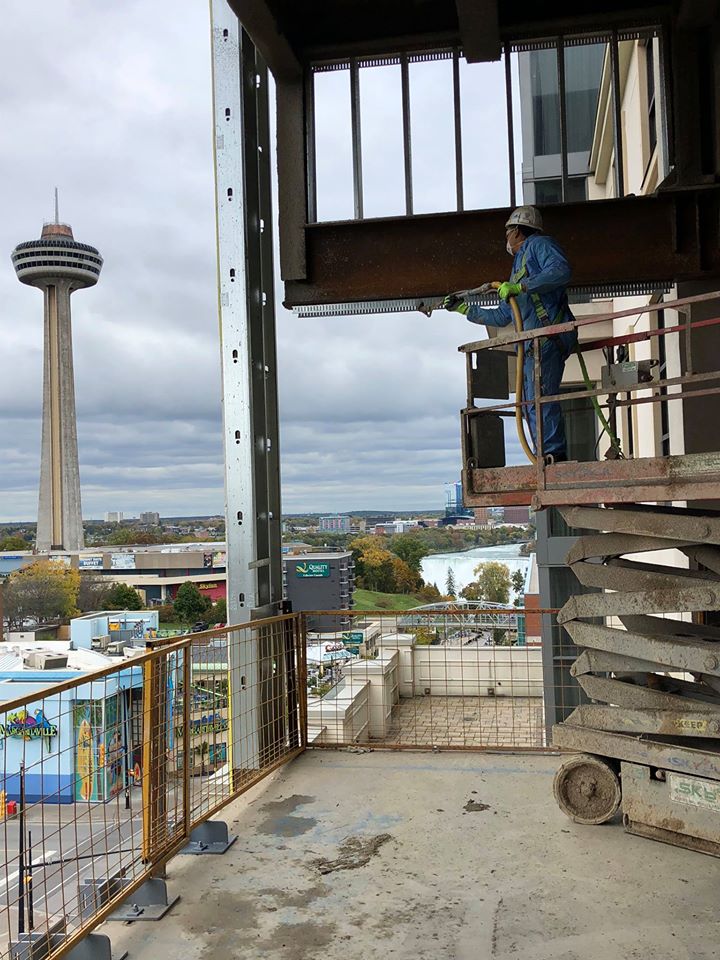 Safely Conquering Heights in the Name of Energy Efficiency
We rely on the GNI crew to tackle all sorts of different challenges and become the best insulation installers they can be. From tight spaces to great heights, our installers are trained for safety and well practiced at maneuvering around the hard to reach areas of homes and businesses. Even while working at heights, our team keeps a level head and constant awareness of their surroundings for the sake of making effective energy efficiency improvements. Through the efforts of our near-daredevil installers, our customers can rest easy knowing that every inch of their home or business is properly insulated and air sealed. Safety first!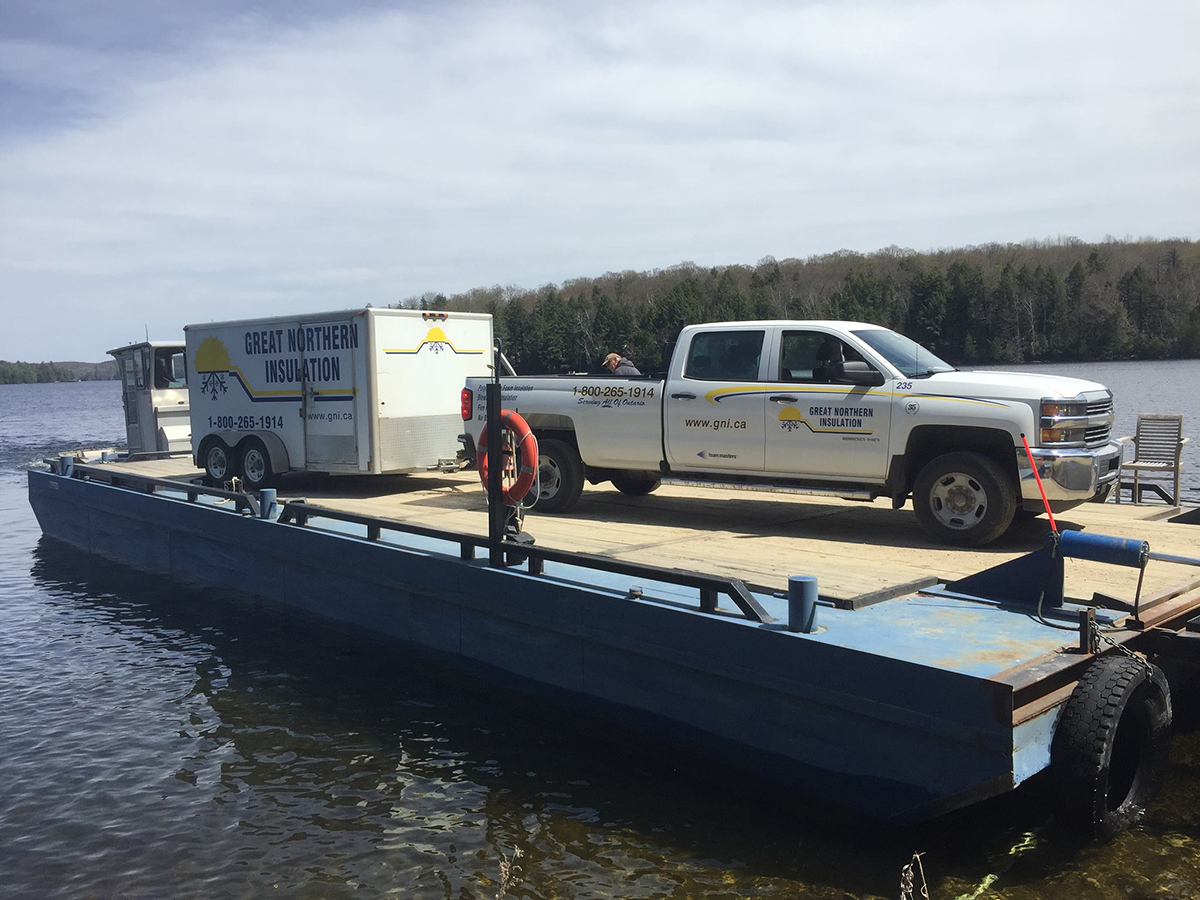 Travelling Anywhere and Everywhere to Provide the Best Insulation in Ontario
The GNI crew is passionate about improving home comfort and energy efficiency for Ontario homeowners. On occasion, this can mean travelling to remote locations and traversing difficult terrain and weather. It makes us proud to service all of Ontario, and even more proud that our team is passionate about helping Ontarians improve their homes - no matter which areas of the province they live in. In Northern Ontario, this sometimes means loading up the ferry and shipping out to a small island to install some cottage insulation. We would like to extend a big thanks to the entire GNI crew for their dedication to helping homeowners and business owners across all of Ontario.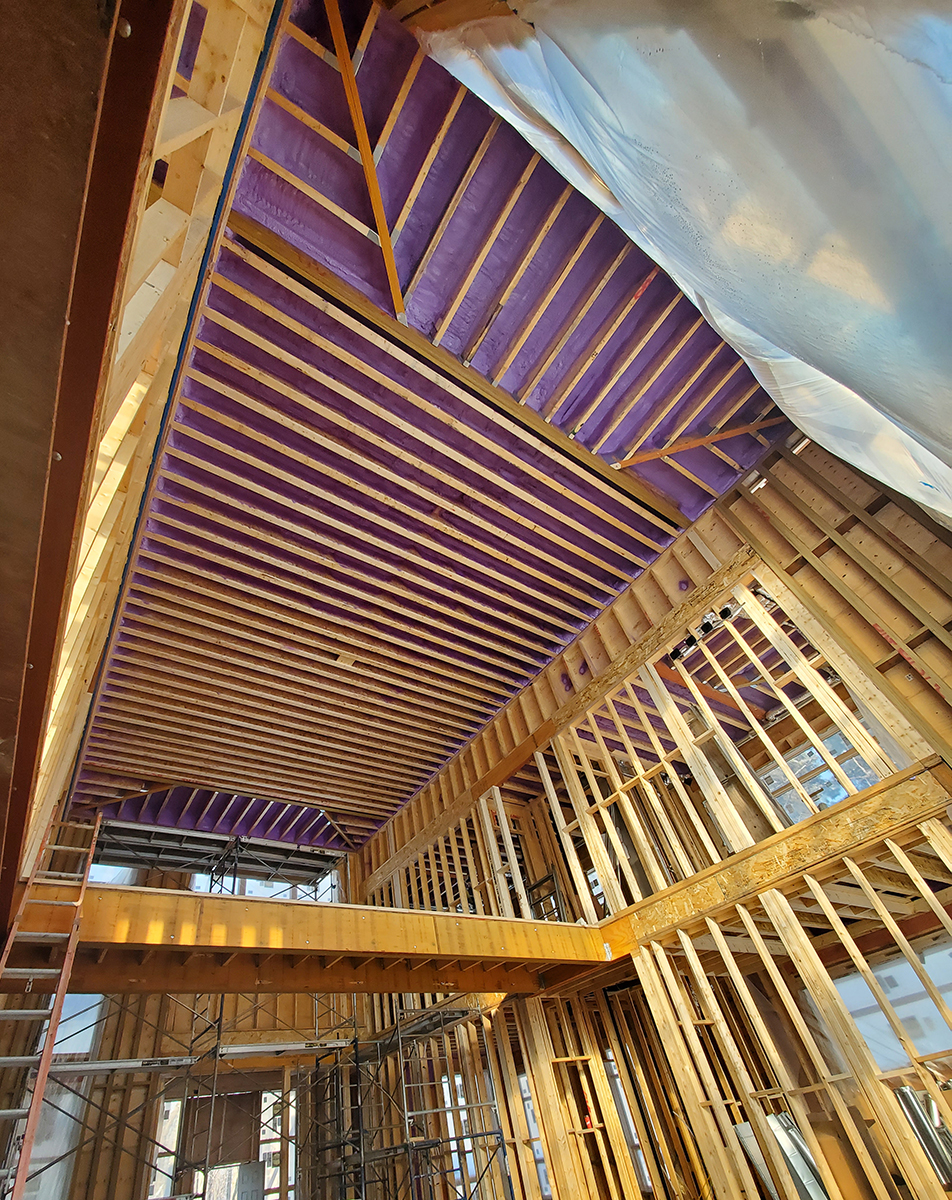 Professional Insulation Installers or Professional Photographers?
The crew at GNI tend to be skilled at more than insulation installation. They are also spectacular photographers, and snap pictures of their work whenever possible. This leads to some extremely interesting photos that the rest of Ontario would likely never get a chance to see. We would like to extend our thanks to Kyle and Brandon at our Barrie location for taking this breathtaking photo of their recent spray foam install on this high ceiling. Great work guys! If you are curious about seeing more of the excellent work that our team has done, the GNI facebook page is filled with all sorts of photos taken by our insulation installers themselves.

Going Above and Beyond
For GNI's insulation installers, going that extra step to make the customer happy is what sets them apart from the others. It always makes us proud to see that the hard work of our installers is noticed and appreciated by the customer. For Melissa, the crew took the extra time to ensure that her front door was properly weather proofed after noticing that it was an issue - even though it wasn't listed as an immediate problem. To read more testimonials such as this one, stop by the GNI facebook page and hear what our customers have to say about our dedication to hard work and precision installing.

From Office to Jobsite, Our Crew Cares
Reviews like this always make us smile - since it is our goal to provide top quality service from the moment our customers reach out to us. From our office staff, to our sales team, to our insulation installers, we could not be more proud of the hard work and dedication that the crew puts in to ensure that our customers leave satisfied with their upgrades. Each member of our team is a crucial part to the service we provide and to the quality of our results. We would like to take this time to thank our entire team for their commitment to performing the best insulation services possible in Ontario.