Behind-The-Scenes with GNI: Work Site Insulation Photos
July 31, 2019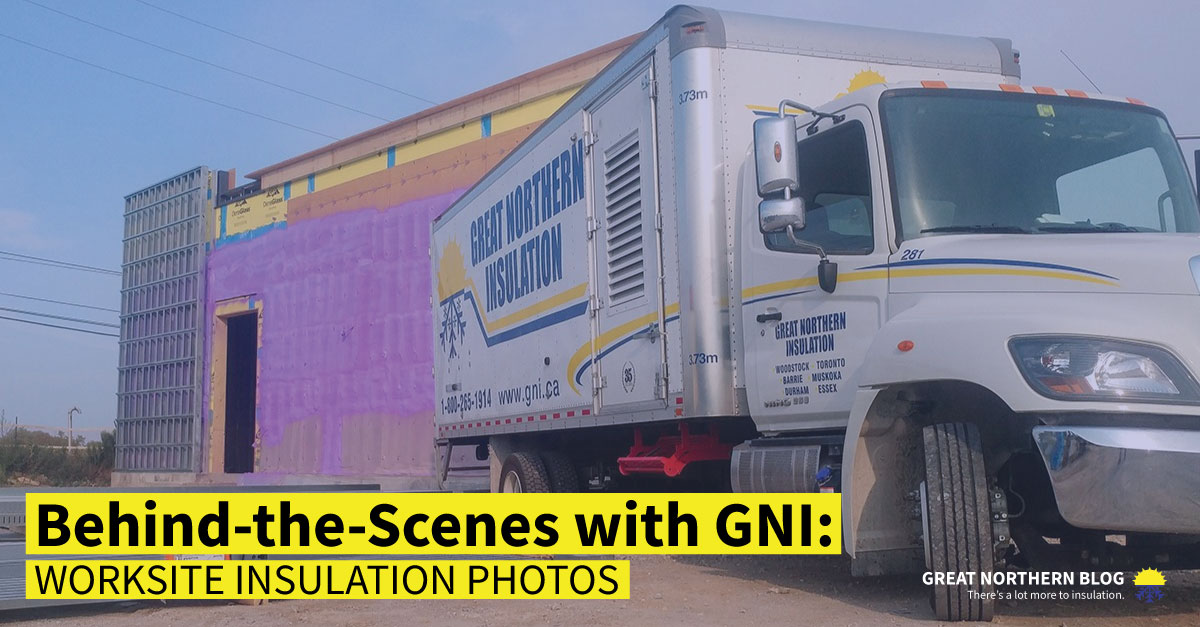 If you have been looking for jobsite insulation photos that are true-to-life and clearly depict the quality, precision, and expertise of a professional insulation installer, then you have come to the right place. Here at GNI, we're proud of the excellent insulation photos that our crew members take. We think you'll enjoy them too, as they set the frame of reference for effective, proper, and safe installs.
As you look through our crew member's terrific insulation photos, take a moment to consider the insulation in your own home. Think of when and how it was installed, which areas may have been missed or skipped (oftentimes this includes the attic), and what the difference would be if you were to make an upgrade.
To get an accurate picture as to how much your home would improve through energy efficiency upgrades, you should consider having a home energy audit conducted by a certified service organization. This provides you with an in-depth look at your home's energy performance, along with a list of suggestions for energy efficiency improvements that are ordered in terms of their cost-effectiveness. Additionally, a home energy audit is part of the application process for the Home Efficiency Rebate program, which offers up to $5,000 of home reno rebates to Ontario homeowners.
Attic Insulation is Important but Often Overlooked
Does your attic look like this? If it does, then you may have already had the GNI crew come through and transform your home into a more affordable and comfortable living space. With strong attic insulation, the effects can be felt throughout the home. Less heat escapes through the roof during the winter (which causes cold air to be drawn in from the home's base to replace it) leaving the home with a more consistent and comfortable temperature on every floor. In other words, by preventing heated air from escaping through the roof, you are also preventing cold air from finding its way in through the lower levels or basement.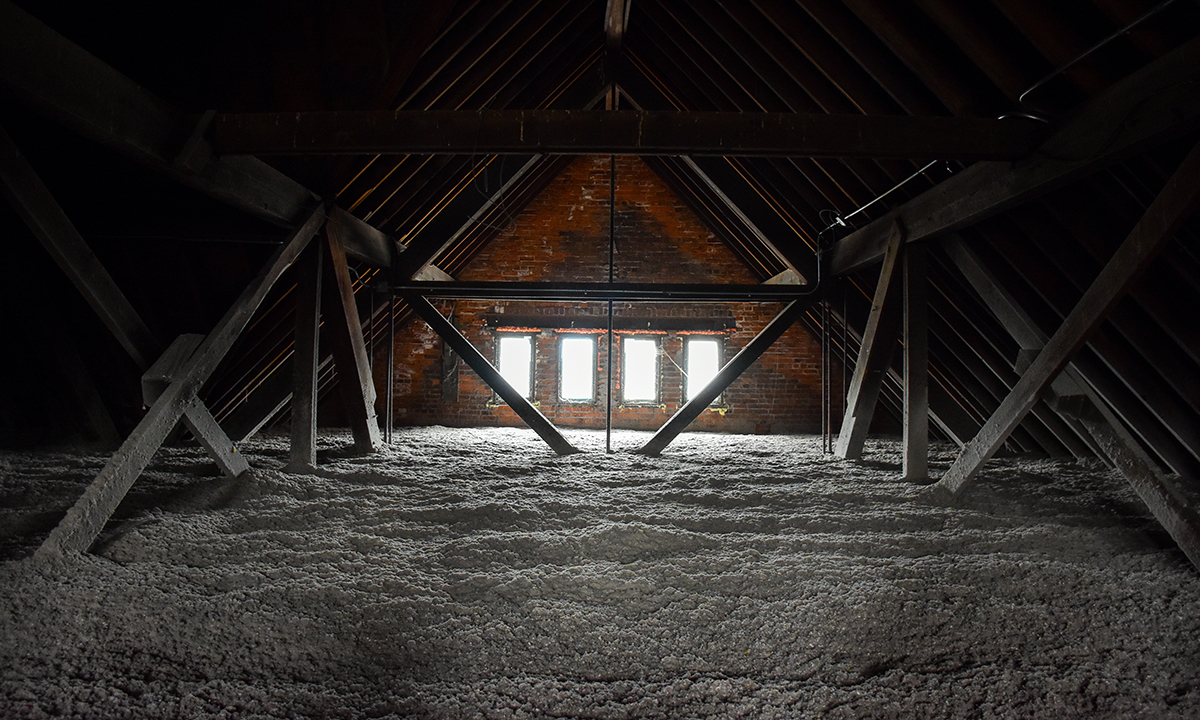 Although this factor is often overlooked, strong attic insulation is also extremely beneficial in the hotter months. It keeps your home's top floors protected from the rising temperatures outside, and it prevents unwanted energy loss. This means a cooler and more comfortable home on every floor, less stress on your air conditioner, and a lower utility bill every month. Also, through the Home Efficiency Rebate program, it is more affordable for Ontario homeowners to undertake attic insulation improvements. This means that it is easy for you to see a return on your home improvement investments through utility bill savings.
The Power of Spray Foam Insulation
Versatile, energy efficient, and airtight, spray foam insulation is the most effective type of insulation per inch. This means that it has an extremely high R-Value (the measure of how well it insulates), a high level of airtightness, and it will prevent the buildup of moisture or mildew. One of the most significant benefits of using spray foam, is its ability to completely fill and seal the area where it is applied. It finds its way into every little nook and cranny and completely seals them with a resilient and airtight layer.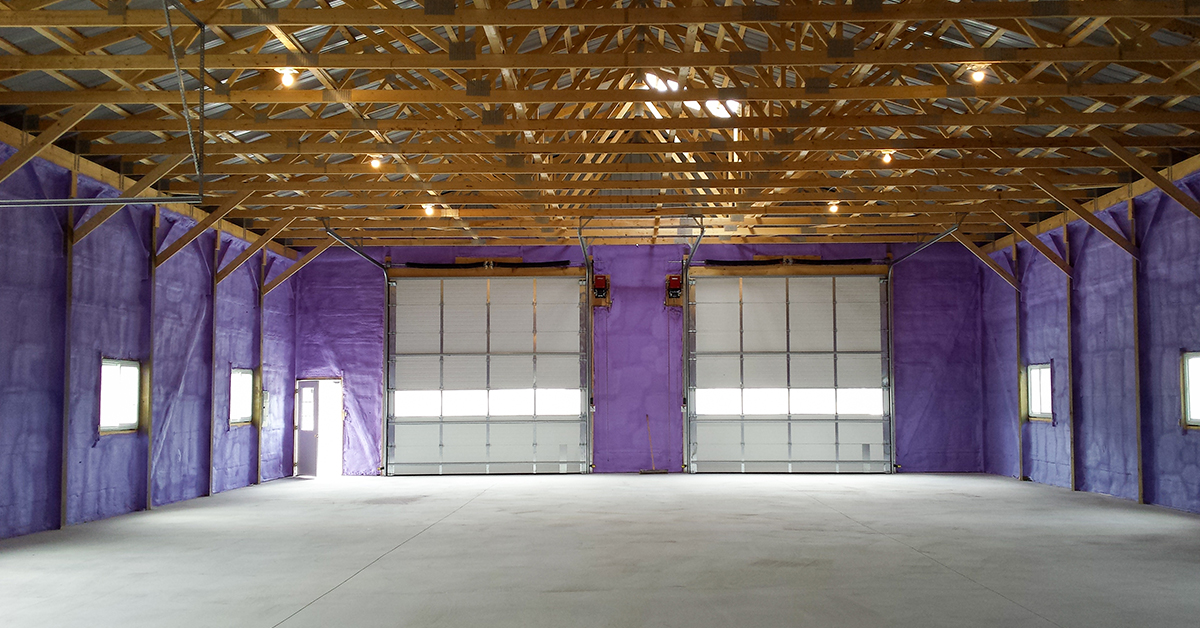 Spray foam insulation photos such as this, demonstrate one of the many reasons why we highly recommend having a professional do your install (just take a look at all that PPE!). This ensures a safe and clean installation, guaranteed to provide you with the most effective insulation possible. Also, although spray foam insulation is often regarded as being a 'premium product', it maintains a high level of affordability and can also contribute to a number of different home reno rebates through the Home Efficiency Rebate program.
Our Crew Takes Basement Insulation Photos Too!
Whether you are repairing your leaky basement and have decided to also make some upgrades along the way, or you are looking to see energy bill savings and comfort improvements - basement insulation from GNI can help. Since it is common for a basement to be cooler and damper than the rest of the home, professionally installed basement insulation can mitigate and/or prevent these factors. This means that your home's moisture build up, unwanted airflow, and temperature differences between floors can be effectively managed.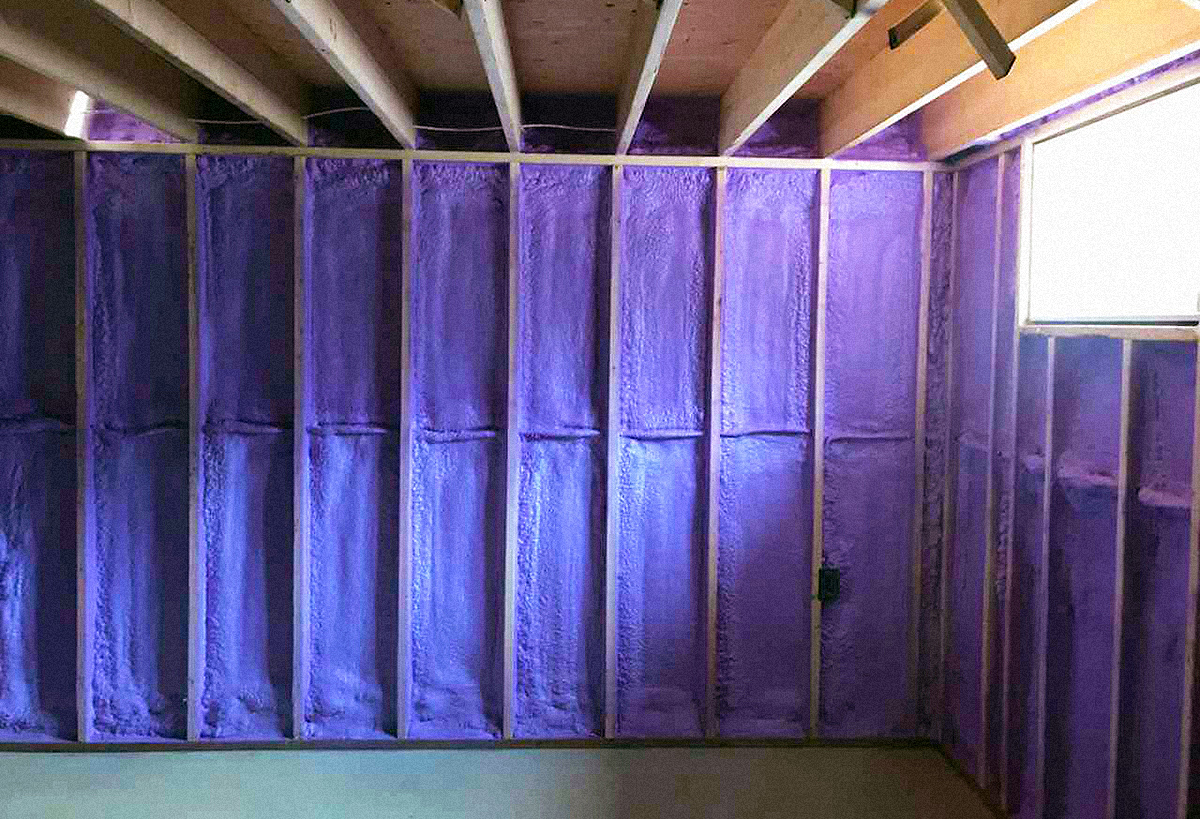 Additionally, there are a number of different rebates available through the Home Efficiency Rebate program for homeowners who upgrade their basement's ability to insulate. This makes it easier for you to see a return on your investment through energy bill savings.
Let the GNI Crew Help You Choose
Choosing the right type of insulation for your needs, your budget, and your schedule can be a difficult task without the right help. However with the assistance of our experienced installers, you can be sure that the most cost-effective option is targeted, meaning that your home will see the biggest improvements possible per dollar of your investment.
For example, a home could capitalize on the benefits of spray foam insulation by doing a retrofit drill and fill in its walls, while also being combined with batt insulation on the ceiling - as it may be the most cost-effective option in that scenario. In other words, our experienced installers can recommend the most cost-effective renovations or retrofits for you to consider. And with a home energy audit from a certified service organization, you can clearly see your home's projected energy savings per suggested upgrade, allowing you to plan your home improvements accordingly.
If you are interested in seeing more of our crew's terrific insulation photos, stop by the GNI facebook page. If you have any questions about making improvements in your home, saving money on your utility bill, or if you are curious about the Home Efficiency Rebate program, call us at 1.800.265.1914 and one of our Customer Experience Team members will be happy to assist you.