BASF HP+™ Wall Systems - a new way to build!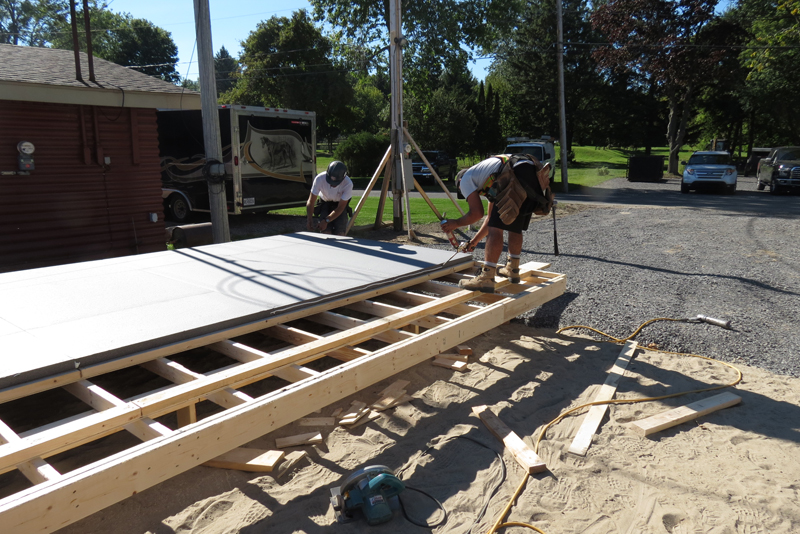 Today, BASF high performance wall systems are at the forefront of building construction. Things are changing dramatically - construction design is demanding - energy efficiency priorities have intensified - and bottom lines are forever challenging. Simply put, BASF HP+™ is the new way to build. For homes and buildings, it's all about durability and longevity. For builders and owners, it makes abundant economic sense for the bottom line.
With an increasing focus on Net Zero homes, BASF wall systems meet the rigorous specifications that ensure airtightness in a building envelope. For the professional class, airtightness is the most vital component, as Net Zero demands continue to develop and grow. All BASF wall systems are designed to maximize airtightness - they satisfy stringent building codes, and go well beyond the performance levels of conventional wall assemblies.
The BASF HP+™ Wall System combines three separate BASF products, incorporating each of the product's attributes in working combination.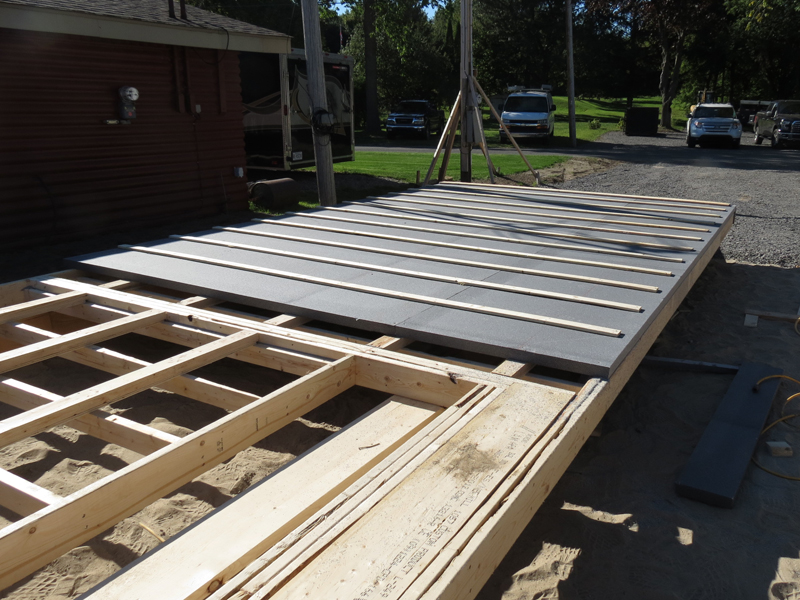 Neopor® GPS is a graphite polystyrene rigid foam insulation that mitigates the risk of moisture collecting inside wall cavities. Architects and contractors benefit from Neopor® GPS in a number of ways: radiant heat energy is reflected; heat flow is restricted; and R-Values are increased.
WALLTITE® ECO is a closed-cell, spray polyurethane insulation with superior performance and energy efficiency. Designed for residential and/or construction applications, WALLTITE® ECO delivers superior insulation capacity, while controlling moisture infiltration and air infiltration.
ENERSHIELD® is an air and water resistant coating that provides a seamless barrier to above-grade substrates. This is a fluid-applied resistive coating (roller, brush, trowel, spray) for use on approved substrates. The finished coating provides excellent secondary moisture protection.
These BASF products are a powerful combination that work together to control heat, air, and moisture, while providing structural integrity.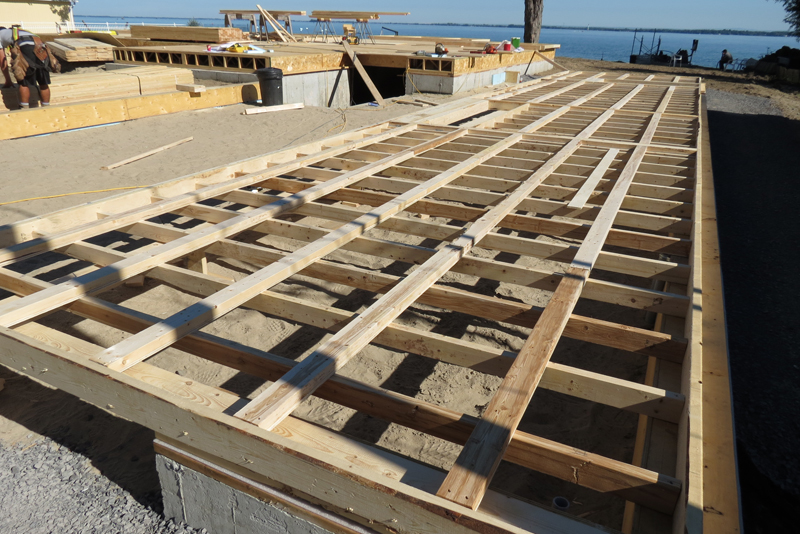 For the professionals, the four "flows" of a building structure need to be addressed for optimum performance: airflow - heat flow - moisture - and vapour. BASF HP+™ Wall Systems address all four, allowing builders and contractors to meet ever challenging building code requirements and home energy specifications. This aspect of building construction cannot be underestimated, as residential homeowners and commercial building owners grow more and more demanding.
In regions of the country that have climate-specific or disaster-specific needs, BASF HP+™ Wall Systems can be customized to mitigate those special needs. Solutions can be customized to meet any project need, based on circumstances and objectives. For the professionals at Great Northern Insulation, every solution is based on a systems-centered approach to building science. The team at GNI works with architects, engineers, and contractors to deliver desired project outcomes.
With BASF HP+™ Wall Systems, Great Northern Insulation can ensure faster building schedules, better energy efficiencies, and enhanced durability for the building structure. For residential or commercial, an impressive return-on-investment is also assured. Whether the project in question is a new build or a retrofit, the bottom line for GNI is to deliver customer satisfaction. Products and installations are warrantied, and there's never a compromise on quality workmanship.
---
HP+™ Wall System E Series
The E Series has been designed for the purpose of building high performance homes - affordably. It's a durable wall assembly that meets or exceeds established building codes, and uses less wood than conventional construction. The result: exceptional energy efficiency, with cost effectiveness. When professionally designed and installed, E Series wall systems offer builders excellent value for residential construction.
The E Series combines advanced framing, foam sheathing, and spray polyurethane foam in a wall system that increases structural integrity, while reducing the requisite need for plywood and/or sheathing. It's a single system that integrates heat, air, moisture and vapor management. As such, higher thermal performance is achieved, and optimum R-Values can be attained because the wall assembly is air sealed.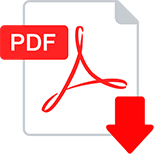 Download the
E SERIES PDF
HP+™ Wall System X Series
The X Series is a structural assembly offering added durability for the extreme conditions found in high wind regions and seismic regions. Using less wood than conventional construction does, the wall system meets (or exceeds) the building code. In fact, the X Series can reduce the lumber content by up to 25%. These are wall systems with a capacity far greater (up to 130%) than walls with traditional framing and sheathing.
Like other BASF wall systems, moisture and vapor management is improved, as well as heat flow and air movement. This is a high performance assembly designed to enhance energy efficiency while meeting strict building code requirements. The result: an effective and affordable approach for improving overall energy efficiency ratings. And for the building owner: significant reduction in heating and cooling demands.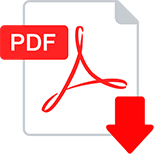 Download the
X SERIES PDF
HP+™ Wall System XR Series
The XR Series has been designed specifically for the Canadian market. It's a resilient structural assembly that often exceeds building code requisites, and installs impressive R-Values from R-25 to R-45. Compared with other installations, the XR Series provides outstanding energy efficiency, and a very cost effective up-front investment.
The X Series is a strong, durable wall assembly that uses less wood than the traditional building methods. This is an all-in-one wall assembly that incorporates an air barrier, vapour barrier, and continuous insulation all together. Energy loss is minimized, air leakage is reduced, and R-Values are maximized, enhancing indoor comfort.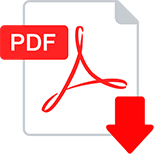 Download the XR SERIES PDF