Commercial Retrofit
Our goal is to ensure that your building envelope is properly weatherized and performing at the highest level. The results?
Increased energy efficiency
Less risk of mould growth
Improved indoor air quality
Reduced ice damming
Improved occupant retention
A longer lasting roof system
Every Investment Should Show a Return
A properly executed building envelope upgrade can reduce energy costs and increase property values. Unfortunately, choosing and implementing building envelope upgrades can be a confusing task for building owners and facility managers.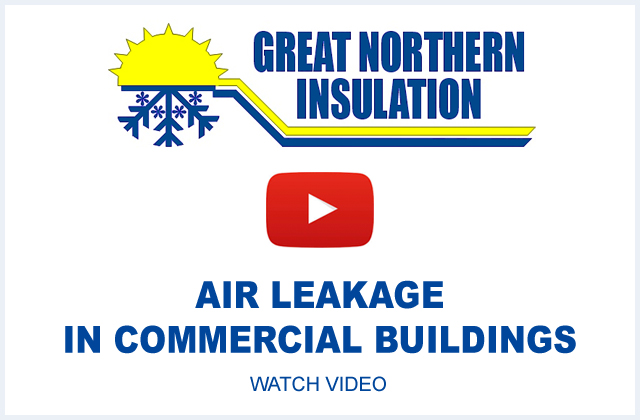 Our weatherization program begins with a complete no cost evaluation using state of the art diagnostics. Understanding the "building as a system" and other key components of building science is key to evaluating the performance of the current envelope. Identifying air leakage pathways, establishing effective R values, and recognizing moisture drives is the first step we take in our customized analysis. Blower door testing and thermal imaging is often an integral part of our diagnostic approach.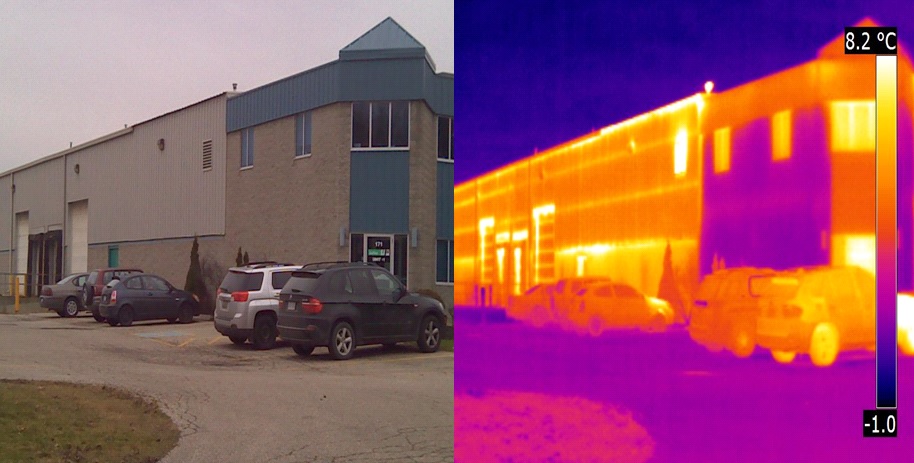 Existing building systems are then modeled using the most recent computer technology. Options for upgrades are then reviewed with emphasis on establishing a sound ROI because "every investment should show a return".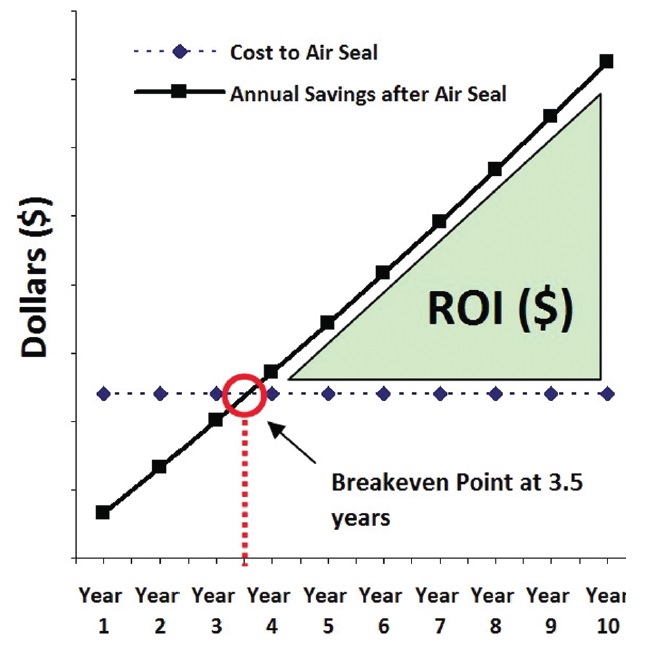 Air Leakage
According to NRCan, air leakage control is the single most important retrofit activity and should be considered first in any retrofit strategy. Blocking air leaks within the building envelope will show many benefits such as; increased comfort, reduce heat loss, protection of the building structure, and reduction of noise, odours, and dust. Up to 60% of the energy loss in commercial buildings can be attributed to uncontrolled air leakage. GNI's customized approach to air leakage control will leave your building healthy, durable, and energy efficient.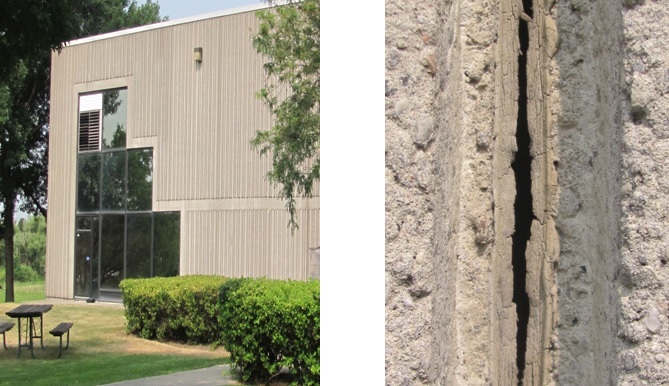 The production facility pictured above was built over 20 years ago using tilt up pre fab concrete panels. Over time the caulking sealing the panels together has failed causing extreme uncontrolled air leakage and heat loss. Caulking and backer rod was replaced by GNI in the summer of 2013. Initial pay back calculations are less than 4 years and the client is also receiving initiative from the local utility company.
Cladding Systems
GNI is proud to offer Synstone GFRC lightweight high strength cladding panels as part of our complete building envelope solution. Synstone panels are Canadian made and available with many distinctive faces, tones, colours, and textures. In new construction, Synstone panels are favoured by architects nation wide as a logical replacement for bricks, precast, metal, etc. In retrofit applications, Synstone panels can bring new life to existing structures with a fresh look that has been proven for over 20 years in Canada's harshest climates. When used in conjunction with GNI's proven weatherization techniques, the result is an attractive system that adds value to your property and reduces energy consumption.

The school pictured above was built in Southern Ontario over 50 years ago. Bricks were spalling and the energy consumption throughout the building was extreme due to very poor insulation levels. GNI was contracted to perform the necessary envelope upgrades. The exterior of the building was strapped with metal girts, sprayed with two component polyurethane foam insulation, and then finished using Synstone panels. The result was comfortable energy efficient building with an attractive finish that will last for years.

The picture above shows a down town commercial development in South Western Ontario. The existing EIFS system had failed and was degrading badly (as shown on the left). Repairs were made using Synstone Insulated Panels providing added R value and a long lasting attractive appearance.


With over 30 years experience and the largest portfolio of weatherization techniques in Ontario, we can ensure that your building is performing to the highest standards possible.
Save Money
Reduce Energy Costs,
Maintenance and Repairs
Contact us today to schedule your building evaluation.